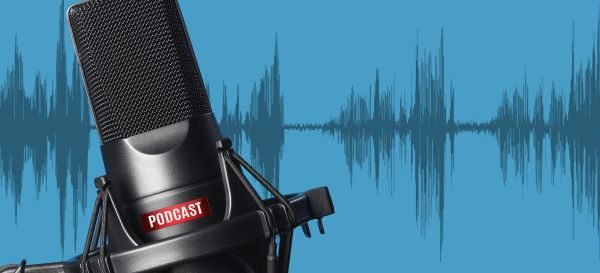 To cut right through the chase, we will review a podcast hosting platform called Buzzsprout. And by the time you get to the end of this review, you would understand why it's regarded as a simple podcast host.
It truly reminds me of how things ought to be, simple but yet exciting. It also reminds me to go for the important things always, and then ignore the rest.
Well, I'm not entirely serious about the last part of that statement. I only said that to get your attention, and now that I have it, let's talk about podcasting.
The main topics in our Buzzsprout review include:
Overview of Buzzsprout

How to Set Up Your Own Buzzsprout Show

How to Transfer an Existing Podcast To Buzzsprout

How to Publish A Podcast Episode on Buzzsprout

Tools to Promote and Engage Listeners

Distribute on Buzzsprout

Buzzsprout Pricing Plans

Pros and Cons of Buzzsprout

Conclusion
Overview of Buzzsprout
Buzzsprout is an extremely easy-to-use podcast host with enough features for newbie and advanced users.
Some of the benefits of using Buzzsprout include an intuitive dashboard, lots of cool features, and simple pricing plans.
How to Set Up Your Own Buzzsprout Show
Your very first experience with Buzzsprout will reveal how user-friendly the platform is.
Let's take the step by walking you through your first show on Buzzsprout. Usually, first-time podcasters on their first show experience some troubles getting things started. But Buzzsprout makes this phase so easy for you that you start feeling like a professional – even though this is your first podcast show.
Another reason to love Buzzsprout is how it makes it simple to transfer an existing show to a new host.
New users can start with a free plan on Buzzsprout, and within this period publish their podcasts.
Sign up is quite painless, so I don't have to bore you with the details. Buzzsprout even offers a step by step guide to taking you through the sign-up process.
First of all, you'll have to provide details of the show, which includes the podcast title and type. Plus the more recent tags for serials and episodes.
The next step to take is to upload the first episode of your podcast.
Finally, you have to ensure that you're listed in all relevant directories (more on this later).
If you've followed the steps to this point, then it's time to take a break and celebrate you because you have succeeded in setting up your very first podcast.
Now to more complex matters on Buzzsprout…
How to Transfer an Existing Podcast to Buzzsprout
If you have any experience with podcasting, you will notice that all hosts offer this feature. But when it comes to ease, no one does it better than Buzzsprout.
All you are required to do is submit your existing RSS feed to Buzzsprout. They take it from there, quietly and quickly sucking all your previous episodes – grabbing it all from audio files down to episode details.
You will then need to redirect your RSS feed which shouldn't be much difficult. If you do run into a hitch, Buzzsprout is ever-present to offer you guidance all the way.
How to Publish a Podcast Episode on Buzzsprout
Like other things on Buzzsprout, publishing on the podcast host is quite easy.
Login to your account, and then click 'Upload a New Episode' so you can begin creating your episode.
You will drag your audio file from where you have it saved and drop in the Buzzsprout upload box so the file can be sent to its folder. In some cases, Buzzsprout makes changes to your file's bitrates.
This change of file format happens to be a thing of concern for its users while some Buzzsprout users are less concerned about the change in file format or bitrate.
The advanced users in audio editing skills find it distasteful. However, to avoid this change, you would have to upgrade your account with Buzzsprout.
The next page is where you get to fill details of your episode, which also doubles as your id3 tags.
The required details Include the episode title, episode description, episode summary, host/guest, episode artwork, episode type, trailer, publish date, and time.
You could leave an episode as a draft, completed, or scheduled to publish at a later date.
Bravo, you have completed this phase of your podcast publishing.
Earlier on, I did talk about a divide in the way users responded to the automated file conversion of Buzzsprout.
Now, we get to dig a little deeper to address some of the concerns.
When a file is uploaded on Buzzsprout, the file is instantly converted to a mono mp3 file with a bitrate of 96kbps. While this file format would have been appreciated over a decade ago, it looks so archaic today.
Well, Buzzsprout insists that it is trying to achieve balance with the file size and audio quality. I think it's just technical stuff for saying that Buzzsprout wants to use as little space as possible for the audio files.
If you still insist on having your file retain 192kpbs on the Buzzsprout storage, you can upgrade your account to the $6 monthly plan.
However, most Buzzsprout users don't know 96kpbs from 192kpbs, they are happy with whatever is done on the platform. The important thing is to get the podcasts published so others can listen to them.
Tools to Promote and Engage Listeners
As you may have found out, there's more to just publishing a podcast. You need people to listen to your show and while they are at it, to engage them also.
For this, there is no need for worries as Buzzsprout has got your back. Let's find out those tools at your beck and call to help promote and engage listeners.
I – Video Soundbites
Soundbites are great for arousing the interest of your audience. Its function is similar to that of movie trailers. It helps to give your audience a tip of what to expect from your podcast.
So Buzzsprout includes a simple soundbites maker tool with your hosting package. It allows users to select any short bit of an episode and then create a video trailer from it.
Social media is awash with soundbites from movies, musical videos, and podcasts.
Remember, it's a free tool on Buzzsprout, and you can use it anytime.
To use the video soundbite tool, all you need is a start time for the clip. Then pick it out, do a preview on it, and allow Buzzsprout to handle the rest.
II – Chapter Markers
Imagine having a 50,000-word book with you that has no chapters! If you want to read just a part of the book, you'll find it quite difficult to locate that part. And that's because there is no way to directly locate what part you are looking for.
In simple plain English, there are no chapter markers.
Chapter markers are to books as well as to podcasts.
I hope I didn't get you confused with my previous statement. All I'm saying is that chapter markers serve the same purpose, whether they are used in books or podcasts. They help a reader or listener locate certain parts of the published material.
Chapter markers have continued to grow in popularity for podcasts. They let you go through a long episode and pick a juicy part to listen to.
They have a way of making episodes interesting to listeners, instead of having one long, boring broadcast.
Buzzsprout includes chapter markers in your hosting package and makes it very easy to use.
III – Easy Sharing Tools
You know the feeling you get after producing a top-notch podcast episode. And all you can think of is getting the whole world to listen to it.
Well, maybe not the whole world, but at least everyone in your social circle. That includes Facebook friends, fans, followers, and other connections on Twitter, Instagram, and Pinterest.
Buzzsprout got your back on this. There's an easy-to-use social sharing tool for major social media networks. Also, the tool makes sharing through emails a breeze. So you can reach out to as many people as possible to get them listening to your podcast.
IV – Transcribe Your Shows
Buzzsprout lets you transcribe your episodes, but for a fee. So if you're a fan, you can always have text versions of your shows available to your audience on request.
V – Team Members
So Buzzsprout doesn't just leave you to yourself; the platform enables the creation of team members' accounts. You can include any number of accounts for your team when you have co-hosts or editors that upload your shows and can grant them access
VI – Podcasting Stats
Everyone likes to know how they are doing. For podcasters, the download stat is the best way of finding out.
The Buzzsprout stats give users everything they need to know about their shows.
The dashboard presents a laid-out and organized display of your stats – arranged in the order of most recent episodes, and the most popular episodes.
How about knowing how well you have been doing with your podcasts? You will find stats that show you the lifetime growth of your shows which include stats on all-time total plays.
The listener stats give you an estimate of total subscribers to your shows. The figures represent a 90-day period of the most recent episodes.
Adding users' devices and locations help you understand more about your listeners.
Distribute on Buzzsprout
Buzzsprout has a Directories system used to distribute podcasts to listeners. These directories show all standard podcast directories you could get into – including all the needed instructions to get listed.
The submission into these directories will be handled by you, giving you control over your account. So Buzzsprout lets you take care of how and which directories you want to distribute to.
Buzzsprout Pricing Plans
So now we get to the part where we'll discuss the Buzzsprout pricing plans.
Keeping it simple has always been the watchword of this podcast hosting platform. The hosting packages are designed based on price per show, with the total cost depending on the duration of the show.
Buzzsprout Hosting Packages
$12 per month for 3 hours of audio monthly

$18 per month for 6 hours of audio monthly

$24 per month for 12 hours of audio monthly
With these plans, you can actually plan the duration and frequency of each episode. You can also work around your budget to ensure the optimal use of the broadcast time.
It is important you know that Buzzsprout places a bandwidth limit of 250GB. If you do the Maths, you'll find that it's an average of 20,000 downloads per episode.
Hosting Upgrades on Buzzsprout
An additional $6 per month for super high-quality audio, that's @192kpbs stereo

An additional $0.10 per minute for transcription service
The pricing template used by Buzzsprout is quite transparent, and it allows users to plan around their budgets.
Pros and Cons of Buzzsprout
Let's cap this objective review by considering the pros and cons of using Buzzsprout.
Pros of Buzzsprout
Being a simple and easy-to-use platform makes it suitable for the newbie bloggers.

Buzzsprout handles a lot of the tasks needed to produce and publish posts, giving podcasters more time to focus on other things.

The pricing plans are quite affordable and straight to the point. Users can plan for their shows ahead of time.
Cons of Buzzsprout
Experienced audio editors have complained about the auto conversion of their files to different formats.

Buzzsprout places a 250GB download limit on its bandwidth.
Conclusion
Choosing the right podcast hosting platform for your shows depends on your needs. Do you want a simple and easy-to-use platform, or a much complex one? Is pricing a particular concern for you, or do you need unlimited bandwidth for downloads?
These and many more will determine your choice for a podcast hosting platform.
Buzzsprout gives you a simple platform that anyone can start using. They offer you tools to help promote your shows, and capture details about the previous shows.
The pricing is quite fair, as it gives you options to choose from, and upgrades if need be.
If after reading this review you are convinced that Buzzsprout is right for you, go ahead and sign up on the simple podcast hosting platform.
Do you want to learn more how you can improve page experience for your users? Then try the Wealthy Affiliate Bootcamp training today.