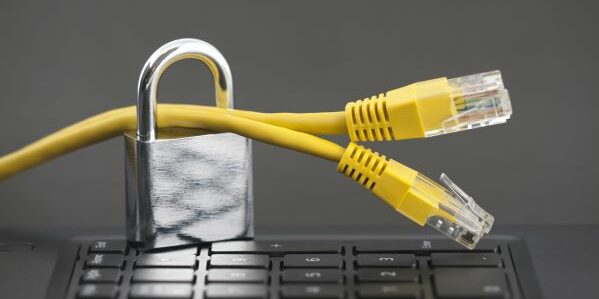 Have you ever found yourself in need of an online service that you couldn't access? Or maybe you wanted to surf the internet through an anonymous connection! Then this review would be of great importance to you, whatever your country of residence.
This situation has given rise to the use of VPN (Virtual Private Networks) to connect with websites and online services, helping you browse the web with a fictitious IP address. And if your country is restricted from any online service, you can still access these services through VPN servers.
We will review one of the most common VPN service providers out there. I'm talking about a complete review of HideMyAss features, how it works, pricing, and other details.
HideMyAss
Headquartered in London, the company was founded by Jack Cator who also doubles as the CEO.
The story goes that Jack built a free proxy server to enable students to unblock certain websites that had been blocked by their school. And since then he has continued to build proxy servers to allow others to access websites or services provided that users do not use the HideMyAss VPN service for anything illegal.
The goal of HideMyAss is to offer a cheap personal VPN service to its customers. And this approach has led to the massive growth of the company having more than 10 million users. The company also offers over 113,000 IP addresses that users can choose from.
And with a VPN infrastructure spanning 300 different locations with 840+ servers, users are assured of quality service.
Why Use It?
If you're wondering if HideMyAss is a tool that can be used for legal purposes, you'll find answers here. This section also provides you with reasons a VPN service is what you need.
I – Access blocked or Restricted Access
If you live in certain African and Middle Eastern nations, you would realize that there are some services you cannot access.
There may be different reasons the owners of these services decide to ban certain countries. It may be as a result of policies from the restricted countries. Or maybe that the residents have been found to abuse such services.
And so everyone residing in such countries is prevented from using these services. But HideMyAss can help resolve these issues by assigning IPs from different countries, giving you access to those services that you may have been barred from.
II – Surfing the Internet Anonymously
People like to surf the internet in the anonymous mode for reasons best known to them. And to do this, there is the need to disguise their IP addresses and any other digital trail that leads back to them.
It may be that you do not want your online activities to be monitored by anyone, or you want to protect yourself from hackers. If you have such needs, then HideMyAss would be the ideal service for you.
III – You Have Access to Unlimited Bandwidth
This service grants you access to unlimited bandwidth when using it. It lets you enjoy seamless transmission of data, voice, and videos over the network.
IV – Over 800 VPN Servers
The company operates more than 800 VPN servers distributed around the world which enables you to access IP addresses of most countries in the world.
How it Works
If your goal is security and privacy on the internet, then HideMyAss is suitable for you. By connecting with HideMyAss, you will have access to thousands of fictitious IP addresses and servers.
Any data that is sent or received by you will also be encrypted over the network, preventing unauthorized persons from accessing whatever data you send online. That includes hackers, spammers, or even government agencies.
If you want to, you could switch between different servers which are situated in different locations.
Let's say you want to access a service that is only open to residents of Canada. And you are currently using one of the HideMyAss IP addresses for the United Kingdom. You can actually switch from your current IP address to a Canadian IP address.
This gives you a lot of freedom despite the physical location where you currently are.
Laws in the United Kingdom stipulate that HideMyAss should keep a log of all users' activities for 2 to 3 months. So if you're thinking of using an IP address from the UK you may want to take note of this.
But as long as your activities are legal, then you have nothing to worry about.
HideMyAss Features
1 – 800+ VPN Servers across The World
Users can access any of the 800+ VPN servers that are scattered in over 100 countries. And more servers are being added to new locations even as you read this post. There are servers located in countries such as Bahrain, Iraq, and Syria.
You will also find HideMyAss VPN servers located in Canada, Russia, the USA, UK, Ireland, Netherlands, and Germany. Imagine being able to access VPN servers distributed within 4 continents of the world.
While you are given access to use any of the 100,000+ IP addresses anytime you choose to, you can also switch between IP addresses each time there's a need for it.
2 – Load Balancing
This is a feature that lets users find VPN servers that have less traffic. For instance, if there are 2 Canadian servers (Server A and Server B) available for use, HideMyAss will disclose details of each to let you know which of these servers has less traffic.
And once you have such details, you can then connect the server of your choice. Choosing the server with the least traffic offers more bandwidth and faster internet speed.
3 – Compatibility
This service is one you can use on virtually all devices that have an internet connection. This is a very important feature especially for those who are always mobile because of the nature of their jobs.
You can access HideMyAss on PC, laptop, mobile phones, and tablets. You can also access it on different platforms and Operating Systems and routers.
4 – Connect From Anywhere in the World
Different protocols such as OpenVPN, PPTP, and L2TP are supported on HideMyAss, which makes it possible for anyone living in any part of this world to access the service.
5 – Keeping of Logs
You will be able to find the logging and privacy policy on the website of HideMyAss. One of the terms you will find is that the company is bound to keep a partial log of its customers. The company is required to keep between 2 to 3 months log of all customer internet activities.
Also, the record time spent between connecting and disconnection from the servers is logged and the IP address you used in connecting to their server as well.
The amount of uploaded and downloaded data is also logged by the company. But these details are only kept for a period of 3 months before they are deleted.
If you have any plans to commit fraud or any crime for that matter, it is best you stay away from HideMyAss.
6 – HideMyAss Support
One of the most important features is that users of any service lookout for their customer support. And that's because you could run into hitches while using the service. Or you might just need help in navigating through the service.
You can access customer support on HideMyAss via the live chat and their blog.
For the live chat, all you need to do is enter your name and email address and someone will attend to you. As with all live chats, you would have to hold on for a while before a rep attends to you.
But the wait isn't quite long with HideMyAss because you'll get attended to within a few minutes. I can say the customer support team is quite helpful and experienced in the way they attend to customers.
And if you want, you can visit the blog posts where you will find lots of resources. There are plenty of tutorials to guide you on how to use the service. And each time a new offer is introduced, you will find details about it on the blog.
There is a support page for users who are new to VPN servers and how they work.
7 – Anonymous Payment
If you are one of those who are very particular about sharing their personal details, you'll love this.
You can make anonymous payments that will not require you to disclose your identity. You can protect your privacy by making payments with Bitcoin and other supported modes of payment.
Getting Started
Using HideMyAss for the first time might be a bit tricky. But you can access the live chat for help, or go through the resources on the blog.
Visit the HideMyAss login page and enter your credentials – username and password. The next step is to choose the proxy to use from the ones available. And once you're done with the selection of proxy, you're good to start using the service.
HideMyAss Pricing
There is no free trial for new users; however, you do have a 30-day money-back guarantee. This means you can request a refund within the first 30 days of using HideMyAss if you're not satisfied.
When it comes to pricing, you will find out that HideMyAss isn't one of the cheapest options in the market, though you will enjoy discounts when you choose longer installment payments.
The monthly access plan on HideMyAss starts at $11.52 if you make monthly installments. Users who sign up for the semi-annual plans (6 months payment) will be paying $8.33 per month while users on the annual plan (12 months payment) of HideMyAss will be paying $6.56 per month).
One great benefit of using HideMyAss is the wide range of payment options available. You can make payments via PayPal, credit card, bank transfer, and Webmoney. And just in case you want to make your details private, you can pay for the service using Bitcoin.
Pros and Cons of HideMyAss
And as we draw closer to the conclusion of this review, it is only important that we highlight the pros and cons of using HideMyAss.
Pros
This VPN service provider gives you access to just about any website or service on the internet

It helps you maintain privacy and security over your online activities. So you don't have to worry about others trailing you online or disclosing personal details to unauthorized persons

HideMyAss has its Android app which frequent travelers will find really useful. It offers protection against the attack of your device or accounts. And you can use the app to access Google PlayStore to download any app of your choosing. The app connects to any of the proxy servers and enables you to access their customer support team

Anyone living in any country in this world can access and use the HideMyAss services. There is no form of restrictions imposed on any country or geographical location

There is a wide range of payment options to choose from including the use of Bitcoin to help you keep your personal details private.
Cons
HideMyAss does not offer any free trial for those who are new to the service, so there's no way of testing it before you pay, though new users are allowed a 30-day money-back guarantee if they're not satisfied with the VPN service

The cost of using HideMyAss is on the high side if you compare it to what other service providers are charging.
Conclusion
There are times when you need to access a blocked website or online service. Or you may just want to hide your identity or protect your online activities. At such times, you will need a reliable VPN service provider to enable you to unblock the websites or conceal your identity.
HideMyAss is one of the most popular service providers that enable you to access any website or online service. No matter what country you reside in, you can still access the service from where you are.
HideMyAss has over 800 proxy servers distributed in over 100+ countries and 4 continents. You can choose any server of your choice and even switch between servers while using the service.
There is a mobile app that allows you to access both the VPN service and customer support while in transit.
Although there is no free trial with this service, you are entitled to a 30 money-back guarantee if you're not satisfied.
Getting started with HideMyAss is quite straightforward if you know your way around VPN services. And if you don't, then you can always request for help on the live chat.
Have you heard about the numerous money-making opportunities available on Wealthy Affiliate University? It's an online business community that has grown at a faster pace than the entire affiliate marketing industry. Check out my honest review of my online business platform.