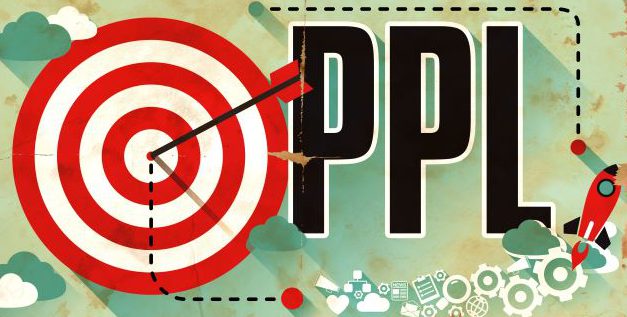 Earning regular income with ease is an objective that would appeal to a great number of online entrepreneurs.
The Number One source of revenue for bloggers, YouTubers, and internet marketers is affiliate marketing which offers different business models that affiliate marketers can sign up for.
The most popular affiliate marketing business models include CPA, CPC, CPM and PPL, each with its strengths and strategic benefits to affiliate marketers.
Affiliate marketers can also optimize their earning capabilities to get the best out of the affiliate marketing programs they sign up for. This could mean having the right blend of business models from the best paying affiliate marketing programs.
This post is intended to provide information that will guide you in understanding how the PPL business model profits you and makes earning easier.
Let's kick this off with a detailed description of PPL and the benefits it provides to an affiliate marketer.
If you are an experienced marketer, or have the basic understanding of what PPL is all about, then you can skip the next section and proceed to the PPL affiliate programs.
The main topics covered in our guide on Pay per Lead Affiliate Programs include:
What is Pay per Lead Affiliate Marketing and why is it a Good Choice for Affiliate Marketers?

Classification of Different High Paying Per Lead Affiliate Programs

Mr Rebates

Vertical Response

ZarMoney

T3Leads

American Debt Enders

National Debt Relief

Finding PPL Affiliate Programs on the ShareASale Network

Conclusion
What is Pay per Lead Affiliate Marketing Program and why is it a Good Choice for Affiliate Marketers?
PPL (Pay per Lead) affiliate marketing is a variant of CPA that compensates affiliate marketers for getting qualified leads.
PPL pays affiliate marketers every time their web visitors perform actions that convert them into prospects.
Examples of the lead generation activity are email sign up, creating an account, lead to signing up for free, downloading or installing an app, requesting a demo or quote, completing a survey, or submitting contact info.
Some PPL affiliate programs pay affiliate marketers a second commission for each lead that converts into a sale.
For example, a financial services company may pay its affiliate marketer $5.00 for each lead that signs up for a free trial offer while it pays a commission of $100 for every lead that buys its services.
Thus, an affiliate marketer is able to optimize earnings from the PPL program. Another way to optimize your affiliate marketing business is having the right blend of affiliate business models and affiliate programs.
PPL affiliate programs are great for affiliate marketers for the following reasons:
It is much easier for affiliate marketers to get leads more than sales. This makes it possible for frequent and regular earnings through PPL
Affiliate marketers can earn on secondary tier when their leads convert into sales
Affiliate marketers can optimize their affiliate earnings through having the right blend of other business models
Classification of Different High Paying Per Lead Affiliate Programs
PPL affiliate marketing programs can be found in virtually all verticals and business niches you can think of, but for the sake of the ease of making the best choices, I decided to classify them.
My classification of PPL affiliate programs in this post revolves around the following:
Survey Sites

Financial Services

Email Marketing
1. Survey Sites – Most survey sites adopt the pay per lead affiliate marketing model for promoting their offers to the public.
It provides a simple method for affiliate marketers to earn revenue by simply getting their visitors to fill out a survey form, and in most cases, the visitors remain on the affiliate marketer's site.
Your visitors do not need to possess any special skill before filling out the survey forms.
Examples of survey sites with PPL offers are Swagbucks, Survey Savvy and Mr. Rebates.
2. Financial Services – This is one of the highest paying PPL affiliate programs for bloggers, YouTubers and internet marketers in the financial services niche.
Its CPC Keyword offers for affiliate marketers pay as much as $210 per click, earning huge commissions for the marketers.
Examples of high paying financial affiliate programs are T3Leads and ZarMoney.
3. Email Marketing – Email marketing affiliate program is one of the most common PPL affiliate marketing platforms known to marketers.
Email marketing is used by businesses to communicate easily with prospects and customers. It is an effective means of communication that requires less spending on advertising. That is probably the reason most businesses take email marketing seriously.
This is also good for affiliate marketers as there are lots of Email Marketing affiliate programs out there.
Email marketing is a great affiliate marketing opportunity with great prospects for residual income. Marketers get paid for leads and also earn commissions when their leads convert to sales.
Examples of email marketing PPL affiliate marketing programs are Vertical Response and Constant Contact.
Now to our selection of the best PPL affiliate marketing programs, here are our top picks that should guarantee good revenue for successful participation.
1. Mr. Rebates
Mr. Rebates enable shoppers to save money on purchases made through cash back and coupon codes.
Mr. Rebates has a wide range of partners selling all kinds of products with some reputable brands like Best Buy, Amazon's and Dell.
Shoppers can earn as much as 30% cash back on purchases from participating merchant stores with offers of sign up bonuses and coupon codes to save every more.
Mr. Rebates offers affiliate marketers $1 for each free user that they refer to the cash back shopping portal.
2. Swagbucks
Swagbucks is an online reward platform that offers members lots of different income-generation opportunities for performing activities on it.
Members are rewarded on Swagbucks for performing activities that include completing surveys, playing games and discovering online content. Members also get rewarded for shopping and watching videos online.
The rewards are received in the form of Swagbucks points which members can redeem for retail gift cards on Amazon or Walmart.
Affiliate marketers are paid $3 by Swagbucks for every lead that is hosted by ImpactRadius and FlexOffers.
The sign up on Swagbucks is free and new members are rewarded with a sign up bonus of $5.
3. Vertical Response
Vertical Response is a popular email marketing service that allows users to create and send professional emails to their subscribers.
Vertical Response offers a wide variety of email marketing services such as custom landing pages, email auto-responder, and detailed reports of email campaigns.
The sign up process is free and users are allowed to send a maximum of 4,000 emails to 300 contacts a month on the free account. To send emails to more than 300 of your contacts, an upgrade of your account is required.
Affiliate marketers who promote Vertical Response as affiliates earn $5 for each free sign up. Any lead referred that converts into a sale earns the affiliate marketer $100.
4. ZarMoney
ZarMoney is cloud-based accounting software that is used by small and medium-sized businesses to manage and access all business transactions on the go.
Business owners and managers can leverage on this service to exercise higher levels of control over the businesses that they run.
ZarMoney is a great business tool that allows users to perform tasks like creation of invoices, sending of notes, inventory management, scheduling of important business tasks, and the creation of customized reports.
ZarMoney offers a free plan which is restricted to a single user, with an upgrade option for businesses interested in collaboration. There are no restrictions placed on the number of transactions on ZarMoney.
Affiliate marketers earn $10 for each lead that signs up on ZarMoney, which is hosted by ShareASale.
5. T3Leads
The T3Leads affiliate program is one that is recommended by a lot of top earning affiliate marketers.
It offers a pay per lead affiliate program that pays marketers for visitors' application leading to T3Leads merchant sites.
The company specializes in financial products with mainly the United States, United Kingdom, and Canada as target markets.
The financial products include:
US/UK/CA/RU Payday loans

US/UK Personal/Installment Loans

US Mortgage

US Business Loans

US Merchant Cash Advance

US/UK Solar

US Legal Leads
T3Leads pays affiliate marketers per lead up to $200. The minimum payout threshold for an affiliate marketer on T3Leads is $100 and the payment is made via Webmoney, Fethard, Check, PayPal, e-Passport and Wire Transfer.
6. American Debt Enders
This is a debt relief program that helps participants reduce calls from creditors, prevent bank accounts from being seized and get rid of debts totally.
Affiliate marketers are compensated for referring visitors who request free debt consolidation quotes and for each consultation.
Affiliate marketers receive a compensation of $10 for each lead from most states in the US, while a commission of $125 is paid to the marketer for every lead that converts into a sale.
The American Debt Enders also offers a pay-per-call option where affiliate marketers receive $41 in payment for each free call referred.
7. National Debt Relief
The National Debt Relief is an accredited company based in New York that specializes in helping people deal with high interest rates.
People who are nose deep into debts are offered reprieve by National Debt Relief by assisting with the reduction of their debts. The company is able to achieve the debt relief by dealing with your creditors in order to help you get up to 50% debt reduction.
Anyone with as much as $7,500 debt can seek help from National Debt Relief, and affiliate marketers help to facilitate this by bringing this information to their audiences.
Affiliate marketers receive a payment of $27.50 for every qualified consultation lead referred to National Debt Relief.
This product is ideal for audiences who need free debt relief analysis that would be beneficial to stabilizing their finances.
The above listed PPL affiliate programs are great avenues for affiliate marketers to earn regular income from the leads generated on their sites.
One efficient way of going about this is signing up for an affiliate network that offers different PPL affiliate programs for marketers to choose from. That way you can take your pick depending on the merchant, the payment, niche, or other factors that appeal to you.
One popular affiliate network that offers a myriad of Pay per Lead affiliate programs is ShareASale and, in the next section, we will provide information for marketers on finding PPL offers.
Finding PPL Affiliate Programs on the ShareASale Network
A search on Google or any other online search engine may prove ineffective in finding PPL affiliate programs, especially for those who are not familiar with advanced search skills.
ShareASale offers tools to help affiliate marketers locate programs that are best for them. These simple steps should be helpful to you in finding PPL affiliate programs.
Step 1 – Sign up for an account on the ShareASale Network if you haven't got one already.
The reason it is essential for you to have an active account while searching for PPL affiliate programs will be disclosed in the next step.
Step 2 – Sign in and perform your search using the filters on ShareASale. You are only allowed to list a maximum of 25 pay per lead affiliate programs if you are a guest.
However, those who sign into their accounts before performing search can access all merchants offering PPL programs.
You will find close to 300 affiliate programs offering pay per lead in ShareASale.
Step 3 – Sign up on your selected programs and when approved you can start using the provided affiliate links.
Conclusion
Affiliate marketers are exposed to lots of different earning options for their sites.
One of the most common and easiest methods of monetizing traffic is through Pay per Lead affiliate marketing.
These leads could be as simple as filling a form, completing a survey, creating an account or downloading an app.
We have highlighted some of the best paying PPL affiliate programs that marketers can immediately start earning from, and for those who need more affiliate programs to choose from, we gave details to finding them on the ShareASale network.
The sign up process is easy and most affiliate programs do not require any form of payment before you get approved.
If you wish to sign up to an independent affiliate marketing program like Wealthy Affiliate, you're taking the right choice. Here's the link to my WA review.