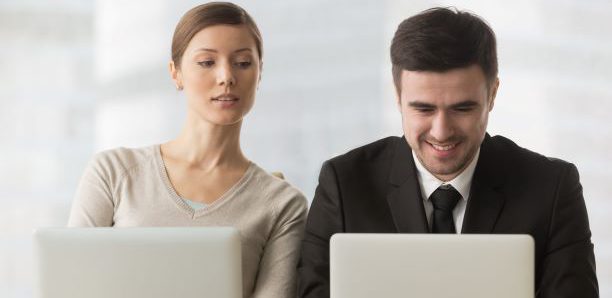 When your business competitors seem to be getting it right with their Facebook ads, the smartest thing to do is to "spy" on what they are doing right, and then adopt the same things to your business.
This is presenting you with 15 great Facebook spy tools to use in finding out what your competitors are doing right, and how they are doing it.
"If you can't beat them, you join them" is a popular cliché often referred to as a defeatist stance.
That's because most people expect you to take a stand against the popular opinion. But wait a minute, what if the people on the other side are right?
Joining them would be a smart thing to do, as this is the theme of this post.
Spying on your competitors is a strategy practice that dates way back in the past, and to help you get the right perspective we will begin with a discussion about SWOT analysis in the next section.
The main topics covered in our post on Best Facebook Ads Spy Tools include:
What is SWOT Analysis and why is it Useful to Evaluate Competitors?

SEMRush

Adspy

MagicAdz

Native AdBuzz

AdPlexity

AdVault

WhatRunsWhere

PayPer Trail

AdEspresso

Anstrex

AdSector

PowerAdSpy

Social Ad Scout

Adbeat

SpyFu

Conclusion
What is SWOT Analysis and why is it Useful to Evaluate Competitors?
SWOT analysis is a strategic business planning technique that is used in identifying and determining an individual or organization's strengths, weaknesses, opportunities, and threats.
The components of SWOT analysis can be broadly categorized into two – internal and external, which helps businesses learn more about existing opportunities and threats to exploiting those opportunities.
One of the most visible threats to businesses achieving their objectives is competitors.
They compete with you for market share, on first to deploy a new service or technology, and even on social media followers.
An effective SWOT analysis tells you what the potential strengths and weaknesses of competitors are, giving you room to develop plans for your business success.
Here are 15 strategic business tools to help you spy on your competitors and learn what they are doing right.
1. SEMRush
SEMRush is an essential tool for discovering your competitor's paid and organic search strategies. It is a business intelligence tool for researching competitive keywords that have been successfully used by others.
SEMRush is ideal if you want to know what keywords give you the highest returns in your niche and industry.  SEMRush also provides online marketing ideas for bloggers, internet marketers, and entrepreneurs.
2. Adspy
Adspy is an Ads Spy tool designed for discovering competitors' past and current ads on Facebook and LinkedIn. It has more than 3 million ads indexed which can be searched out with a few clicks.
The social advertising tool helps you unveil your competitors' advertising secrets, which lets you adapt and deploy them to your own Facebook advertising. Follow your competitors, go beyond boundaries and limitations, target your ads based on locations for better results and bookmark ads all on Adspy.
3. MagicAdz
It is an intelligent social ad tool used for the creation of winning advertising campaigns for your business. Users of MagicAdz are enabled to carry out the tracking of competitors' ad campaigns and analyze trends.
This tool is useful for the creation and optimization of profitable ad campaigns, and for the collection of actionable insights and data. Businesses can leverage MagicAdz for discovering effective ad formats that have been successfully used by competitors while figuring out the best ad formats to use.
Browsing through the millions of archived ads, you can search for particular keywords used in ads, landing pages, and comments.
You can also search through the archived collections for ad types, formats, domains, spy on your affiliates and discover the best performing e-commerce ads.
4. NativeAdBuzz
NativeAdBuzz is a tool that helps you save time in your research and analysis of hot selling ads across the 10 ad networks. You can optimize your social media campaigns by finding out what is working for your competitors and using the same for your business.
The NativeAdBuzz Mastermind forum offers a learning resource where users easily share and learn effective strategies for internet marketing success.
NativeAdBuzz lets you create your own ads library, save your favorite ads, and also run campaigns that can be referenced in the future.
5. AdPlexity
AdPlexity is a useful spy tool for monitoring ads on desktop, mobile, native ads, and API ads. It could also be used for downloading promo materials such as banners and landing pages from popular networks.
Users of AdPlexity have access to view campaigns that are running successfully across 70+ countries and real-time insights on successful desktop and mobile campaigns.
Discover profitable campaigns for driving desktop and mobile traffic; perform searches by keywords, advertisers' URLs, affiliate networks, and traffic sources.
Other features of AdPlexity include access to pop-up redirects, device Integration, and country support.
6. AdVault
AdVault is the spy tool that helps you search out successful native ad campaigns from a collection of over 10 million archived ads. You can also find the best landing pages from around the world using this great tool.
Find high-converting funnels for any country of your choice; by publishing dates and ad networks.
AdVault helps in niche monitoring by tracking specific advertisers and keywords.
7. WhatRunsWhere
This is an ad spy tool that helps boost your revenue by providing you with display and native ad intelligence for building effective ad strategies. WhatRunsWhere lets you view the top creative in your niche while identifying winning campaigns to guide the development of your own strategies.
You will be able to discover new traffic sources to expand your audience, access quality data from seven of the largest online marketers. You will be able to find and analyze key trends across desktop, mobile and native ads.
8. PayPer Trail
PayPer Trail is the ad spy tool that lets you uncover the marketing strategies of your competitors.
The tool is used in discovering profitable ads of competitors with details of high performing sites. You can also find the best network placements for your next campaigns to earn better ROI on ad campaigns.
PayPer Trail helps publishers expand their networks and reach through 60+ display and 18 supported countries around the world. These networks comprise international, smaller and local networks with new networks added frequently.
The advanced bookmarking system simplifies the process of uncovering profitable campaigns even for beginners.
Payper Trail enables the discovery of monetization strategies and tracking of viral trends. You can find out how other publishers successfully grow their audiences and make a profit from this growth.
9. AdEspresso
This is an Ad management tool used for the creation and optimization of your Facebook ad campaign. It simplifies the ad management process for small and medium-sized businesses while offering tools for text, headlines, and image testing.
AdEspresso comes with a tool that lets you search the vast collection of ad examples in the Facebook gallery. The tool keeps you updated on new ads every 30 minutes, and you do not have to be a member before enjoying this feature.
A number of parameters can be used when searching Facebook ads gallery, which are:
Search – This is a key phrase that specifies the particular ads you want. The search choices available to you are the advertiser's name and/or Facebook page URL.
Placement – AdEspresso offers 3 main placements to select from for Facebook advertising.
All industries – Filter your results based on the particular industry of the advertiser.
Objectives – Lets you filter the ad results based on ad objectives.
Attributes – Clicking on an ad will lead to a page containing all information about the ad from which you can search particular components of the ad.
10. Anstrex
Anstrex is an ad spy tool designed for revealing important details about native ads. If you want a tool that can help you become one of the best in the world of online advertising, then Anstrex should be an option to consider.
Unveil the secrets for building winning campaigns, get competitive intelligence and data of high performing ad campaigns, and stay ahead of your competitors by using the great features of Anstrex.
Anstrex gives you more information about native ads than any other tool out there – helping you save a lot of time in your research, online marketing, and traffic boosting.
11. AdSector
AdSector is a great spy tool for creating effective ads by providing access to thousands of landing pages that reveal winning strategies. You can find designs for landing pages, effective messages and other things of interest that will guide you in your ad campaign.
From a single interface, AdSector provides you with the needed tools for research and campaign. Also featured is a real-time status checker for viewing the database as new records are added daily.
The search and filter options let you find relevant ads based on interest, keywords, or landing pages. You can also view hundreds of landing pages with ads that are relevant for businesses in your niche. You can decide to bookmark and organize relevant ads for your personal collection with AdSector.
Easily find your target audience, view targeted market segments for all ads, social engagement, ads reach, and stats with this tool.
12. PowerAdSpy
PowerAdSpy is an advanced Facebook spy tool that is packed with lots of features for those interested in knowing more about competitors' ad campaigns. Using this tool, you will be able to spy on competitors' Facebook ad strategies and use them for your own campaigns.
There are thousands of ad copies available for users in the PowerAdSpy database, and ads that you can use for creating your Facebook ads. Users of PowerAdSpy can perform advanced search and filtering to find relevant ads for their niches.
Facebook ad searches can be filtered by age, gender, or relationship. Other filter options include interest, keywords or landing page. You can also keep track of all competitors' ad creative, landing pages and elements of their ad campaigns from a single interface.
PowerAdSpy provides in-depth analytics to easily find the target audience, and market segments that are of general interest to you.
13. Social Ad Scout
This tool offers world-class features for spying on competitors' social ads and accessing examples of these ads.
With this tool, you can perform detailed searches that you can filter by text, URL, interests, and demographics. A further breakdown can be done to obtain the ad seen visibility, those who saw the ads, and how the ads are ranked.
Screenshots of these ads can be obtained and downloaded to your device.
14. Adbeat
If you need detailed reports and stats about competitors' social ads, then look no further as Adbeat gives you all of that in one package. This is a strategic tool for getting detailed insights into high-quality advertising data.
The reach covers 120 of the top ad networks, revealing competitors' media buying strategies, their top-performing creatives, winning landing pages and competitors' estimated spending on ads.
Adbeat provides users with publishers' data, a detailed comparison of advertisers, reports in different formats, and many other benefits that would optimize your Facebook ad experience.
15. SpyFu
SpyFu is a great marketing tool for researching competitors' organic and paid search results. It provides their keyword usage that gives you insights into their marketing secrets and strategies.
Users of SpyFu can perform advanced searches on different domains and their ranking on Google search for particular keywords.
You can find out details of competitors' successes and errors in their paid search campaigns, perform search PPC campaigns and keep track of their PPC ad ranks.
Conclusion
A comprehensive SWOT analysis will reveal the strategic position of a business, providing details of its strengths, weaknesses, opportunities, and threats.
One of the major threats to any business is competitors who vie for the same market with your business.
If your competitor is doing a good job, it means that your market share is significantly reduced, and by implication your total revenue.
Finding out what your competitors are doing right becomes essential, especially as regards their online advertising.
That's why this post was created to help you spy on what competitors are up to with their Facebook ads. You can check out their past and current Facebook ad campaigns to learn a thing or two for implementation in your Facebook advertising.
The 15 tools presented in this post will help you spy on the competitors' marketing activities and find strategies to use for your business.
Now that this information has been presented to you, deploy them as you deem fit or necessary so you can grow your business online.
Do you want to learn more about Facebook ad marketing in order to boost your website traffic and rankings? Then, let me direct you right away to WA Affiliate Bootcamp certification where you'll learn everything you need to know about Facebook advertising and traffic generation strategies. Check out my detailed review of this great affiliate marketing platform.