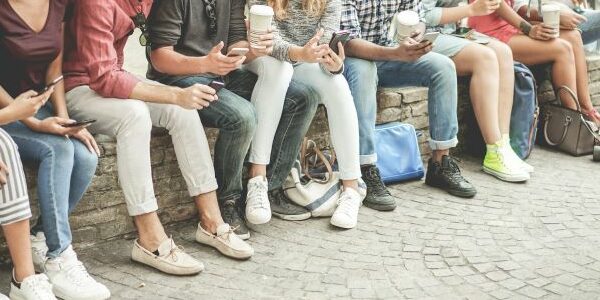 Do you know that mobile apps can earn you steady daily income over time?
I'm not just talking about creating mobile apps and selling to those who need them, but creating mobile apps and distributing them for free download and use.
If you're wondering how a free mobile app is going to fetch a steady income stream, then you need to read further.
Or maybe you are a content creator with lots of interesting ideas that your audience would appreciate. This is the moment when you take a seat and read through what I'm about to divulge in this post.
I'll say this again, "You can earn a steady income from creating mobile apps and giving them out for free". Now that I've said it, let's go through the details, so you can start warming up on the new income stream.
As the total number of downloads for free apps exceed the number for paid apps, the most important thing is to get to know how you can make the most of these new users.
With no further ado, let's highlight the key benefits of creating free mobile apps and the most prominent app monetization tactics.
How to Earn with Free Mobile Apps
Effective app monetization tactics include:

In-app purchases

Referral marketing and affiliate revenue

Merchandise & physical purchases

Freemium upsell

Advertising: video, display ads, interstitial, banners, and incentives

Selling and collecting data

Sponsorship

Subscriptions

Email marketing

Amazon underground
The most efficient tools to monetize free mobile apps are:
In-app video marketing

In-app marketing for gaming apps

Freemium app monetization model

In-app marketing tools
Overview of the App Market
The global economy of mobile apps is steadily growing and waxing stronger. Four years back, there were over two million Apple Store applications and nearly 2.5 million apps on Play Store, making it the largest distribution platform in the online world.
It's predicted that by 2020, revenues generated from apps (in-app purchases and ads included) will increase by 100%.
Free vs. Paid Apps
Over 90 percent of the apps on the market are completely free, said TechCrunch. Paid apps such as Uber will experience a drop in revenues generated in the coming year. The future forecast and past views for the paid and free app market are presented by Statista
According to statistics, in 2016 there was a great decrease in the amount of paid app downloads when compared to 2015. It was revealed by the Gartner Research group that 24 percent more will be spent by customers on in-app purchases than paid-for mobile apps, implying that users are likely to perform transactions within the app and subscribe to in-app features, once they are sure of getting value from the app.
Above all, there was a survey conducted in the UK, US as well as in China which shows that younger mobile app users get more engagement than older ones, having preference for owning an app.
It was suggested that mobile app developers should make options available for users to access paid features and perform in-app transactions.
In 2019, advertising was the most common channel to earn revenues from a free mobile app and at the same time the most disgusting to users. From a survey result, only about one-fifth of users affirmed that they constantly clicked on advertisements generated by apps, while 66 percent disclosed that they don't click on in-app ads at all.
Considering the fact that the usage of mobile and tablet devices has reached the incredible mark, it's high time you created a mobile app for your business. While planning to create one, what type of app should you create? How can you make money from free mobile apps? Let's have a deeper look at the app market.
The design, development, and marketing of a mobile app can be a huge investment. What is the amount of time and money you would have to commit in order to create a near-perfect mobile app and ensure that you offer the same mobile app for free and expect to make money from such a gesture?
If this is your current line of thought, your doubts are well-founded because the only way to make money is if people pay for your app, right?
Wrong!
Has it ever crossed your mind that downloads of free apps are much higher than that of paid apps? Then I'll like to let you know that the same free mobile apps are earning more money for content creators than paid apps.
Reports from Sensor Tower show that a total of $39.7 billion was spent on Google Play Store and App Store in the first six months of 2019. This is just to show you how big the mobile app market has become and its future potential.
It may also interest you to note that revenue from free mobile apps accounted for a greater share of that spending. While the download of free mobile apps on Google increased by 16.4%, the App Store saw a decline of 1.4% within the same period.
What does this tell you about the growth of free mobile apps?
It's going to get bigger, better, and more profitable for content creators who focus on giving their mobile apps for free.
Getting Your Mobile App to Stand Out
There are currently 2.5 million apps on Google Play Store and another 2 million apps on Apple App Store.
How do you get your free mobile app to stand out from the crowd?
No matter how cool your mobile app is, if your target audience is not able to find the app, they won't be able to use it. So here are some tips to guide you in packaging your mobile app, so it doesn't get lost in the crowd.
I – Branding – Give your mobile app a name that describes its main benefit or its function. Although you don't get penalized for giving it a random name, it's much better when the name projects a picture of what the app does.
II – Create an Apt Description – Let's assume that you're looking for an image editing app and you come across an app name that sounds nice.
And then you proceed further to read the description only to find out that it doesn't make much sense. You can't even stand out if it describes an image editor or something else.
My bet is that you would skip that app and move along to an app that sounds more like what you need.
That's the power of creating a very clear description of your mobile app. If you want others to download it, then you need to communicate as clearly as possible in the description.
III – Use Clear Screenshots – Screenshots are meant to give users a peek into how your app works when installed on their devices. And you've got to ensure that your screenshots do just that to your potential users.
Monetization Strategies for Your Free Mobile App
1 – In-App Ads
Online ads have become the prime focus of brands that need to reach their target audiences. What started as an affiliate marketing ad format has now been embraced by the whole of the digital world.
I'm talking about the in-app ads and how they earn you money by just placing them in your mobile apps. Well, not entirely, so users have to interact with the ads before you earn any income from them.
You can advertise different products that earn you a commission each time a user makes a purchase. Your earning potential is only limited by the total number of your app's users.
You can run various types of campaigns using in-app ads which include:
I – Cost per Install (CPI) – This model earns you money each time a user of your app installs any of the advertised apps.
II – Cost per Click (CPC) – For this ad type, you earn some money each time users click on any of the displayed ads on your mobile app.
III – Cost per View (CPV) – This is used mainly for video ads and it earns you money each time an app user watches any of the advertised videos.
There are also other opportunities for making money from in-app ads. Some of them may require you to join ad networks that have support for Android and iOS platforms.
You can also display banners, videos, interstitial, rich media, and the whole other ad types in your mobile app.
2 – In-App Purchases
This is one of the most popular app monetization strategies used in thousands of mobile apps. You will find in-app purchases featured in Android and iOS mobile apps.
In-app purchases can be broadly classified into three main categories:
I – Consumables – These are products that can be used or consumed just once, such as game credits. That's why in-app purchases are usually very common with game apps.
II – Non-Consumables – These are items that are bought through in-app purchases which are meant for reserves. It could be an upgrade of an app, extra functions, and/or features.
III – Subscriptions – These are services that require users to pay at periodic intervals such as a month or year. You can offer premium services or access to subscriptions that users have to pay for.
3 – Sponsorship
A sponsorship deal is kind of a once in a lifetime opportunity to hit it big.
If you are able to get a sponsor for monetizing your app, it will take a whole of the load off you. But before a sponsor comes around you, it is expected that your app is already getting lots of downloads.
Then you can approach the prospective sponsor and offer a design update that will reflect their brand. Sponsorship deals come in two variants which could be a revenue split or you receive monthly sponsorship fees.
You don't get to see a sponsor for every app you create, so this app monetization strategy shouldn't be your primary focus.
4 – Freemium
The freemium business model is such that two versions of an app are created – a free version and a premium version.
The free version contains some basic features that a user requires just to get by. The premium version comes with a whole lot of functions and features for a price. Offering a freemium mobile app works just in the same way with users paying to get an upgrade.
If you're the creator of the mobile app, then this should be an ideal strategy for getting paid. Plus you receive the full payment that the user pays for the app, unlike in-app ads and purchases where commissions are earned.
5 – Email Marketing
Email marketing is one of the most effective media for reaching out to your visitors, engaging your subscribers, and sales conversion. It is a marketing channel that lets you send email messages to thousands of recipients with just one click of the mouse.
The first step towards an effective email marketing campaign is the email capture of your target audience. And offering users free mobile apps is a great strategy for requesting for their email addresses
You can simply request that they fill a form and include their email addresses or ask that they sign up through Facebook login. This way, you can subtly capture their email address for communicating with them.
However, you need to ensure that they will not be spammed or prevented from unsubscribing should they decide to.
Click here!!! To start your free plan with this email marketing platform.
Conclusion
As you may have found out from this post, there are many ways to monetize your mobile app. This is why you are able to give out your mobile app for free and still make good money from your monetization strategy.
One thing you should keep at the back of your mind is the user experience while using your mobile app. Do not let the in-app ads and purchases affect your mobile app users.
The ways to monetize your mobile app as disclosed in this post are through in-app ads, purchases, sponsorship deals, freemium, and email marketing.
You can choose any of the strategies that best align with your business and marketing goals.
Are you interested in starting an online business today? All you need to do is create a free starter account on Wealthy Affiliate and get rolling.