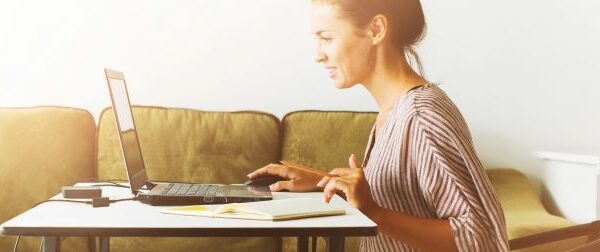 TigerFish Transcription is one of the transcription companies we have out there. This is also an opportunity for people who want to earn some extra cash working online. On the platform, you can work at home on a flexible schedule. Here are some of the things we will be discussing in this review:
What is the TigerFish Transcription and what does it have to offer?

Working principle of the TigerFish Platform?

Application Process on the TigerFish Platform?

The requirements of the platform

Your potential earning on TigerFish

Pros and Cons of TigerFish

Are there alternatives for TigerFish?
What is TigerFish Transcription and What Does it Have to Offer
TigerFish Transcription is a transcription company that has been in existence since 1989. TigerFish has built its reputation over the years on dedication, excellence, and attention to detail.
This has sealed them a spot amongst the top transcription companies in the industry. They are said to hire only good transcriptionists that can meet their standard of reliability and accuracy.
Working Principle of the TigerFish Transcription Platform?
A company that needs the TigerFish transcription service will have to open a client account with them; they will submit the audio file to be transcribed. TigerFish will then assign this file to one of its transcriptionists.
The transcriptionists are independent freelancers that work with TigerFish. Once they have been assigned the work, they will be required to submit the transcript for approval.
Is TigerFish a Scam?
The TigerFish Transcription Company has been in the game for about 30 years now. The customers they work with are reputable companies like DOJ, NASA, Samsung, Google, NYU, and the University of California.
The reputable clients that work with the TigerFish Company and the number of years they have been around show that they are legit.
Users of the TigerFish Transcription Company
The platform is created for two sets of people, and one of them is those who need transcription services. The other set of users are those who want to earn some extra money working from the comfort of their home.
For business owners, TigerFish is dedicated to giving them accurate and quality services. There are several packages they run on the platform. For example, there is the rush job. In the rush job, the platform transcribes an audio file or video file for a client within 2 hours.
The file will be fully edited and accurate. They hire a lot of transcribers and have a test for them before hiring them. They also have a guide the transcribers have to follow to ensure that they produce quality and accurate work.
TigerFish is a means of making money online for people even if they don't have experience in the transcription field.
The Application Process on the TigerFish Platform
If you are interested in joining the platform, you will have to open an account with them and also fill the application form provided on the site.
As an added requirement, you will be provided with 3 test files which you are to transcribe. This is provided alongside the application form. They have also provide a guide on how you are to do the work
After you have successfully transcribed the test file, you are to upload it and state how long it took you to complete the transcription. You are to also provide some additional information like educational history, and your knowledge about vocabulary
You will have to provide your schedule, how long you want to work with them per day, your preferred working days, and the time you will be available to take up tasks
They don't allow tracking of application status on call. The applications are reviewed periodically; they will get back to you if you have been hired.
The Requirements of the Platform
Aside from showing interest in transcribing for the company, you will also need to meet the following requirements to get hired.
Anyone who will apply on the platform must be 18+

You have to be residing in the United States to be qualified

Good English command

A good typing speed
The TigerFish Company is a company that does not require previous work experience before it hires. However, it requires that the applicant should be able to type out at least 65 words per minute.
Attention to detail
When working with TigerFish, you will have to edit the work you are doing for clarity alongside transcribing.
A laptop or PC is needed for the job. Mac computers are not compatible with the platform

Express scribe software

(for the test)
After you have been hired on the platform, you will need to purchase the $200 software (Start Stop's Power Play for Windows media).
TigerFish Test
Just like other transcription companies do during their application process, you have to go through a transcription test on the TigerFish platform. You need to go through their style guide before you take the test.
This is very important because each transcription company has its own style of transcription. On the platform, you will be required to download an audio file and transcribe it. You are to transcribe the file based on what is in the guide.
The test is very easy to pass; even a newbie can get through it. The only thing is, ensure that you follow the guide given strictly. The audio file will be split into 3 sections: a focus group, an interview, and a presentation.
Each of these sections is 5 minutes long. After transcribing all 3 sections of the TigerFish test, save them all in a file and send it via mail to them.
Potential Earnings on TigerFish
The amount you are paid on the platform depends on the kind of task you are given. It depends on the industry, how complex the task is, and how urgent it is. The TigerFish Transcription Company did not announce any official rate on its site, as other transcription companies do.
However, my little research about its pay rate has revealed to me that the average pay rate is 5 to 7 cents per line. Your pay is also dependent on how fast you can type the nature of the work.
Pros of TigerFish
The TigerFish does not need previous work experience before you are hired. This makes it an opportunity for people who want to start their career in transcription.
Just like the way other online jobs work, TigerFish gives you the freedom to choose when you want to work. You can also decide how long you want to work.
TigerFish is a well-established company, and they have been in the game for about 30 years. They also have a list of reputable clients they work for. Working with them will boost your exposure and experience.
Simple application process
The application process on TigerFish is very easy; the process is simple and easy to complete. All they need from you is your name, email address, contact address, and your contact information.
Then you will be asked to submit a short essay about yourself. After then, you will show your transcribing skill by transcribing the files that will be provided.
Cons of TigerFish
They are not accredited by BBB (Better Business Bureau)
They have been around for a very long time, yet they haven't been approved by the Better Business Bureau.
Paying 5 to 7 cents per line is very low; this is not good pay. After writing for an hour, the highest you can make is $8 to $11. This makes it a source of secondary income and not primary.
After you have been selected to work with the platform, you still have to invest a huge amount of money in the platform. You have to buy software that costs $200. This is a big amount of money to spend.
Compatibility of Hardware and Software
The software of the company is not compatible with Mac computers. You will need a computer with the Windows operating system to work with TigerFish.
Unpredicted nature of work
The availability of work on the platform is not constant; there are times you will have a lot of work to do and there are times when there will be nothing to do. There is no guarantee that work will always be available on the platform.
They are very slow in assessing applications
It is a big turn off that the platform takes a lot of time to review the application submitted to them. They take weeks or more to respond to applications submitted. The bad part of the process is that they might not get back to you if you are not chosen.
I know they might be very busy, but it is a great show of professionalism to inform the candidates of their application status.
Alternatives of TigerFish
For people who want to start working from home, transcription is one of the most available options they have. There are other transcription companies that are better than the TigerFish transcription company.
They offer transcription services just like TigerFish does; they also offer annotation services. They work with clients from market research, consulting, technology, and medical-related industries. Their pay is also good; they pay about $15 to $22 per audio hour you work on.
The company was founded in 1997. It works with firms from law enforcement, protective services, legal, and business transcriptions.
It has a preference for transcribers who have previous experience, especially in the legal sector. You can be paid as much as $450 to $3400.
It works with companies like Netflix and Amazon. Its pay is about $0.25 to $1 per audio minute. And for captioning, it pays about $0.20 to $1 per audio minute caption.
It works on voice messages, letters, memos, medical, and legal files. Its pay is about 0.25 cents to 0.5 cents per word.
Frequently Asked Questions
Is TigerFish a real and legal company?
The answer to this question is yes, they are a legit company. They have been running successfully for the past 30 years. They are a good company to work for from home.
What is the potential earning on TigerFish?
The pay on the TigerFish platform is very low. They pay about $8 to $10 per hour.
What is the best transcription company out there?
All the companies I listed above all offer transcription services, and you can work with them from the comfort of your home. Although they offer the same services, they are not the same. Also, their pay is different; some of them pay you based on the audio minute you worked or audio hour, while some pay you based on the number of words or lines you transcribed.
Their pay rates are almost the same, and all of them can only serve as a source of secondary income and not primary. The transcription company you decide to work with depends on your skill set, experience, and the kind of field you want to explore.
The fields they work with also differ; TigerFish works with most fields out there; Speakwrite deals with only law enforcement and legal practices.
My Thoughts about TigerFish Transcription
After learning how the TigerFish platform works, I wouldn't recommend it to anyone. However, you can check it out if you like the platform. The only reason I'm not going to recommend the platform is because of the commitment you need to make ahead.
You will need to pay upfront of $200 before you can start working with them. Giving out $200 to buy software to transcribe for a company might be difficult, especially for the newbie, although I see the opportunity TigerFish is offering newbies to work with them without experience.
This can help a newbie gain experience if they are just starting out. The decent pay of the platform still makes it something worthy of being checked out.
You earn about $7 to $10. If you have $200 to put in upfront, you can go for it. But if you don't have the money, then this opportunity is not for you.
Conclusion
The TigerFish Transcription Company is another great way of making money online. Choosing the platform is about what you want. If you can meet the requirements of the platform, then it's okay.
If you can't meet the requirement, there is nothing for you to bother about. There are other transcription companies online that you can work with.
Would you like to set up a real online business that generates you passive income even while in your bedroom? Wealthy Affiliate is the best fit for you. Check out my honest WA review.