Whenever the topic of cloud storage is being discussed, you'll never miss the mention of Dropbox. That's because it is the pioneer when it comes to cloud storage services for different classes of users.
However, the great thing about Dropbox is that the company has managed to maintain its lead in the cloud storage business. This is a great feat that is worth looking into when it comes to finding out why Dropbox enjoys such levels of success.
This Dropbox review reveals to you in-depth details about the cloud storage service such as main features, pricing, pros, and cons.
About Dropbox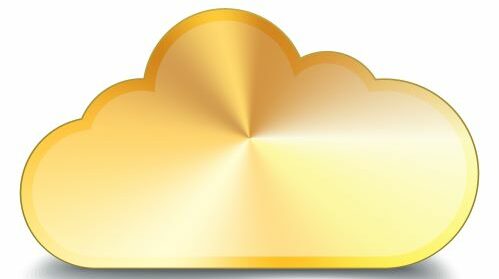 Mainly referred to as the gold standard of cloud storage, Dropbox is the foremost company to get it right with cloud storage and syncing. It started out in 2007 with a goal to provide storage services that would replace the well-known USB flash drive.
Dropbox had such success with its cloud storage service that it became a household name among web users. Its success also led to the springing up of other cloud storage businesses, though Dropbox has managed to maintain its lead.
As Dropbox strives to introduce new features to its service, its user base has continued to soar higher.
Dropbox offers great tools for collaboration, integrates nicely with other tools such as Microsoft Office and Google Docs, plus it runs on Windows, Mac, Android, and iOS.
Let's take a deeper look at the main features that you'll find using the Dropbox cloud storage service.
Main Features
1 – Dropbox Interface
Dropbox offers a well-designed interface with a neat layout of all the tools you need to get your work done. You'll find the Dropbox interface very easy to manage all your files and folders, and also sharing of files and folders.
You can manage bandwidth and sync settings even if you're a new user of the cloud storage service. Whether you're using the desktop, web, or mobile app, you'll be able to navigate the platform without much help.
2 – Collaborate with Team Members
Dropbox is a cloud storage service that scores very high when it comes to using a tool to share and collaborate with others. It's a feature that team members will really enjoy working with as it allows different people to grant file and folder access to others.
Also, Dropbox has a Google Docs clone that comes in the form of Paper, and it lets you work in real-time on documents with team members. It includes in-built search features that let you search for texts within the document (on the paid version of Dropbox).
3 – File Syncing and Sharing
Dropbox remains one of the best options when it comes to filing syncing and sharing services. Instead of struggling with limits imposed by disk usage, you can use the Dropbox cloud storage service to meet your needs.
It includes a "selective sync" feature that allows you to select which folders you will sync to your desktop and which to sync with the cloud.
Dropbox does have a "smart sync" feature that lets you see all of your Dropbox files and folders on your PC. These files and folders can be viewed through Windows Explorer (PC) or Finder (MacOS).
Those who own devices that are low on storage will really find this Dropbox features very useful for storing their files and folders.
With Dropbox, you'll find it easy to share files and folders from your web interface, desktop folder, desktop, or mobile app.
You can choose from the options to either email a direct invitation or generate a link that you can use for sharing with others.
Users of Dropbox Plus are given the right to set passwords and also expiration dates for any links they generate, while the Professional plan gives you further control such as disable downloads to prevent team members from sharing work files with others.
The desktop app allows you to share files and folders via Trello, Slack, and Zoom, and from web interface via Outlook, Gmail WhatsApp, Gmail, and others.
You can also opt for file transfer using Dropbox Transfer instead of having to share the file. The feature lets you send a read-only copy of your files with 7 days expiration (you can actually increase the date if you like).
4 – Privacy
If you're looking for a cloud storage service that offers you absolute privacy, Dropbox may not be the best option for you.
It clearly states that Dropbox can access your data in order to make sure that none of its policies are breached. This gives Dropbox the right to access your data anytime it has a need to. It also has the power to decide when it is appropriate for the company to access any of your data that is stored with it.
Your data can also be shared with third-party companies and services such as Amazon, Google, and Oracle.
Also, since Dropbox has its servers based in the United States, it is subject to the strict privacy laws of the country. So, if your primary concern is data privacy, you may do well to opt for other cloud storage service providers.
5 – Speed
Dropbox offers you great download and upload speeds for your files and folders, though there are other services that offer better speed.
When making minor changes to your files, Dropbox offers faster speed using its block-level transfer.
It does this by breaking down your files into smaller chunks while syncing only those chunks that you recently made changes to. However, changes made on large files take much longer to sync if you're using other cloud storage service providers.
That's because most of the service providers are yet to embrace the block level transfer technology used by Dropbox.
6 – Security
If security is your goal, you may opt for other cloud storage service providers such as Tresorit or pCloud instead of Dropbox. That's because these other service providers make use of a feature known as zero-knowledge encryption.
This feature allows users to retain the only encryption key that can be used to access their files and folders stored in the cloud. If you are not offered this feature, it means that any person that has your encryption key will also be able to access your files and folders.
7 – Customer Service
Dropbox has a top-notch customer support system that offers 24-hour support via email (available Mondays through Fridays).
There's also a community where you obtain advice and guidance in using any of the Dropbox functions or features. You can ask any questions in the community and receive almost instant responses from other members that have more knowledge than you.
There are also lots of helpful resources that you will find just by browsing through answers already featured in the Dropbox community.
If you'd like to learn on your own, there are lots of helpful resources about Dropbox on the web.
Benefits
Let's go through some of the benefits of using the Dropbox cloud storage service, whether as an individual or a business.
I – Ease of Use
As regards ease of use, Dropbox offers a well-designed interface that lets you complete your tasks with little effort. You may have noticed that the interface of other cloud storage services looks like that of Dropbox.
It's clear proof that the Dropbox interface is comfortable for its users, hence the replication by other service providers.
Users will find it quite intuitive to upload and download files, share files, transfer files, and make use of other Dropbox features.
II – Improved User Experience on the Dropbox Desktop App
The new Dropbox desktop app (introduced in 2019) offers you more options for working with and sharing files.
Users can access and make changes to their Dropbox settings, view, and also manage their storage through the desktop app. The desktop app looks a lot similar to the Dropbox web interface, and also allows you to pin files and folders, join video meetings, access integrations, and start a new Zoom meeting.
There are other options that allow Dropbox users to make changes on the desktop app based on their unique preferences.
III – Access Your Dropbox from Any Device Using the Web App
The Dropbox web app makes it convenient for users with the ease of accessing your account from home, office, or other locations.
The web app also features a simple menu that includes links to different sections of your account. In terms of ease of use, you will find it a lot better than the Dropbox desktop app.
From the home section, you'll be able to access recent files and folders, plus suggestions based on the previous usage. You'll find it a lot easier to use the Dropbox web interface for moving your files and folders around.
IV – Easily Store Photos on Your Phone through the Mobile App
The Dropbox mobile app takes the stress away from storing the photos and videos on your mobile device in the cloud. Your phone camera is used as a document scanner which processes the image scanned before you upload it into your Dropbox storage.
There are versions of the Dropbox mobile app for both Android devices and iOS devices.
Also, the app lets you create and edit Microsoft Office files directly within it and automatically back up the files to your Dropbox account.
Dropbox Alternatives
Even though Dropbox occupies the number one spot when it comes to cloud storage, there are other strong alternatives.
All of the cloud storage service providers offer features that include folder syncing, file link and folder sharing, and versioning.
Sync.com – offers 5 GB to 10 TB of cloud storage starting at $5
OneDrive – offers 5 GB to unlimited cloud storage starting at $1.99
Google Drive – offers 15 GB to 30 TB of cloud storage starting at $1.67
pCloud – offers 10 GB to 2000 GB of cloud storage starting at $3.99.
Pricing
Dropbox offers a free trial that allows the creation of a free Dropbox account with 2 GB storage space and syncing of files across 3 devices.
For the paid plans, Dropbox offers 2 different pricing plans which are the Dropbox Plus and Dropbox Professional.
I – Dropbox Plus – It comes with 2000 GB of storage space priced at $11.90 per month if you're on a monthly payment plan and $9.99 per month for Dropbox users on a yearly payment.
II – Dropbox Professional – This comes with 3000 GB storage space at a cost of $19.99 per month for monthly payments and $16.58 for Dropbox users on a yearly payment plan.
Pros and Cons
Pros
Dropbox makes it easy for you to collaborate with other members of your team or staff members working in the same office as you. Team members can work on the same project even if they do not live within the same city or country
Its use of block-level transfer allows you to upload files much faster even if the files are quite large. If you make minor edits to any of your files, Dropbox only uploads the part of the file that you newly changed
Dropbox works nicely with a lot of business tools which include Microsoft Word and Google Doc.
Cons
Dropbox is not a good choice for cloud storage if the privacy of your data is a serious concern to you
It is quite costly if you compare the pricing plans of Dropbox with what other cloud storage services charge you for the same service.
Conclusion
Dropbox is a household name when it comes to cloud storage services, and it has continued to hold sway in the industry.
It comes with a lot of great features and benefits as you may have noticed from this in-depth review of Dropbox. And even at that, Dropbox keeps adding new features to improve user experience on its cloud storage platform.
You can choose Dropbox for your cloud storage if you're okay with its features, or opt for any of the alternatives if they're better suited to meet your storage needs.
Would you like to build a business from 0-$10,000 in monthly revenue? I've found an ideal online business platform for you; this platform has all it takes to grow and manage your business successfully. Check out my detailed review of Wealthy Affiliate and leave me your comment.