The web is filled with trillions of web pages with lots more being added daily to the internet. This has made the competition for attention even fiercer, with businesses seeking ways to gain their target market's attention.
Any business that fails to accept this reality will find it hard to attract new customers to itself. One of the best solutions that will put you ahead is having effective landing pages that can aid conversion.
The main goal of using landing pages is to make it easy for brands to convert their visitors into customers. And brands that are able to build effective landing pages will find that they are able to increase their customer base.
Instapage is a great tool that can be used for building landing pages that will deliver great results for your marketing campaigns.
This review covers all the details that you need to know about Instapage – the features, benefits, pros, cons, and pricing. Let's start off our review with a basic intro of Instapage so we can understand what the brand is all about.
About Instapage

Instapage is a business solution that is designed for building tools that will boost your marketing and ad campaigns. It can be used for creating great looking landing pages that will earn you the proper conversion rates that your business needs.
It's a marketing tool that makes campaign creation quite easy, even for users that have no technical backgrounds or skills.
It offers a landing page builder that nicely integrates with a lot of business and marketing tools. This is in a bid to help you market your brand in a faster, more cost-effective way that guarantees high conversion rates.
Instapage integrates with ads platforms such as Google Ads, Facebook Ads, MainOne, Twitter Ads, LinkedIn Ads, and Perfect Audience.
Analytics platforms that integrate nicely with this tool include Google Analytics, Google Tag Manager, Heap, Mixpanel, and KISSmetrics.
Other platforms are call tracking platforms, live chats, exit intent and pop-ups, CRM, marketing automation, and many others.
The business tool puts so much power and control in your hands over your online campaigns. You can also track and monitor the progress of your online campaigns while making changes when needed.
Instapage also offers support for team members through its collaborative tools that users can access to work together on campaigns. To give you a much clearer picture of what this tool offers you, let's highlight some of the most basic features.
Features of Instapage
Instapage offers great features that not only allow you to build landing pages but also optimize them for the best results. For instance, you can perform A/B testing, manage multiple campaigns, and build landing pages with easy to use tools.
1 – Landing Page Builder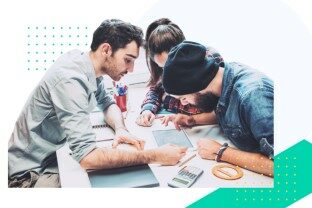 A landing page builder is a tool that offers full control over custom features for building great looking landing pages. There are lots of elements that you can access for building your landing pages such as 5,000+ fonts and over 33 million images that you can work with.
The landing page builder makes it a lot easier to produce landing pages that will convert your web visitors with ease.
2 – Template Layouts
Your online campaign isn't complete without the use of templates to offer a great experience to your audience. In order to get the best out of your campaigns, you will be able to access over 200 template layouts for your use in your campaigns.
The great thing about these templates is that you're allowed to make changes to them as much as you want. These templates have features that are easy for you to customize such as layouts, fonts, color, and images.
You can also edit these template layouts in such a way as to sync your messages and also present them in line with your brand's image.
3 – Form Builder
If you ever thought that form building was a complex task, wait till you make use of the Instapage form builder.
This feature makes it so easy to build custom forms with options of adding multiple fields, drop-down lists, and radio buttons with a few simple clicks.
The tools that are present with this feature makes it so much easier to build opt-in forms even if you don't know how to write codes.
4 – Global Blocks
Building your landing page is so much similar to building a house; Instapage offers you individual landing page blocks for building your page blocks.
You can use part of, or all the page blocks that were featured in a past landing page, you get to decide. These page blocks include headers, footers, testimonials, and many other custom page blocks built by you.
You can also create your own custom page blocks from scratch with a few simple clicks all within a few minutes.
5 – Image Asset Manager
Another great feature that you will enjoy with this tool is the ability to edit images using the design tool. You can use this tool for adding and editing your photos in order to give them a more personal touch before you publish them.
The Image Asset Manager is also useful for other image editing features that will enhance your campaign results such as:
It's a helpful feature for those who have a large collection of photos. It makes it easy to organize your images into different folders so you can locate them when needed
The ability to scroll through hundreds of different images within a few seconds, making it easy to browse through your image collections

Improved ease of uploading images through a simple one-click action.
6 – Mobile Pages
You don't have to worry about the way that your landing pages appear on mobile devices as Instapage got you covered.
The landing page tool includes features that enable you to build mobile pages that load very fast on small screen devices. It offers a great way to improve the browsing experience of mobile users while helping to improve your conversion rate.
The AMP landing pages are powered by Google AMP that ensures that page elements display properly on smaller screens.
You can also conduct an A/B test on your mobile landing pages to find out what works best among your mobile users.
7 – Alignment, Groupings, and Distribution
This is a useful feature that allows you to organize different elements that belong to your landing pages.
You can easily group these elements, align the elements or groups of elements, and then distribute them based on the needs. Your skill in the use of this feature can deliver to you a pixel perfect landing page.
Also, you can access the Edge Measurement and Google's custom fonts plus "lock" any elements so that they only move in alignment.
8 – Widgets
Widget is the ideal feature for use in adding different layers of new functions to your landing pages.
9 – Overwrite Protection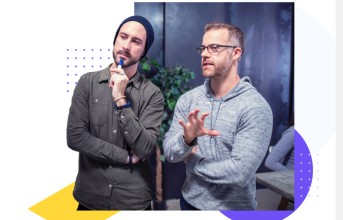 You will find it easy to protect your work or works that belong to your team members with this overwrite protection feature.
It's a feature that helps to improve the quality of work by preventing team members from overwriting one another's work.
10 – Leads
Instapage offers a suite of lead options that include lead notifications, direct lead bypass, and also lead backups.
This feature allows you to receive an email and also dashboard notification each time that you generate a new lead. The Direct Lead Bypass enables the leads to be sent directly into your CRM or marketing automation platform.
By using this feature, you will prevent Instapage from collecting or storing leads on its servers.
The lead backup enables you to automatically backup your leads and download straightaway or imports them into third-party tools.
11 – A/B Testing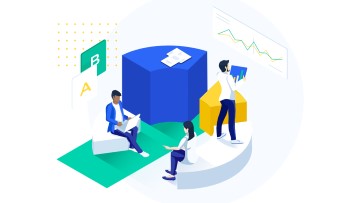 Instapage offers you A/B testing tools both on your mobile pages (AMP) and also landing pages for desktop.
You can test to find out how your visitors respond to slight changes in the way that the web versions or mobile versions are displayed.
There are also tools for tracking visitor behavior, testing variations, and helping you convert much faster.
12 – Personal Touch
Instead of sending the usual messages to those who interact with your system, you can have custom messages sent to them. This is one of the proven methods to improve conversions with both new and existing customers.
You can have personal messages that show your web visitors who just filled your opt-in forms that you appreciate them.
Also, you can also brand your Thank you page to give it a look and feel that reflects the image of your brand or products.
This is a great way to enrich those who make contact with your business and add a personal touch to what you send to them.
Solutions
Instapage offers some prompt solutions that can help you deal with some pressing marketing needs.
This section highlights a few of those solutions that could help you drive your online campaigns and produce better results.
I – Google Ad Campaigns
This solution is designed to earn you more clicks through the building of fast loading pages, include relevant keywords, and improve your ROI.
It allows brands to follow each search ad with a unique post-click experience for search users. The way to achieve this is to optimize the post-click experience, improve the landing page experience, and use message-matched pages.
II – Facebook Ad Campaigns
This solution seeks to increase the conversion rate from Facebook Ads by scaling campaigns with Global blocks, A/B testing to improve page performance and use of relevant keywords.
If well run, you should be able to witness better results from the campaigns that your business runs through its Facebook page or group.
III – All Display Campaigns
This solution seeks to improve display ads' conversion use of fast loading landing pages, unique post-click experience, and lower CPA.
Pricing
Unlike many other brands in the same space, Instapage does not offer any free plans for new users.
Instead, they offer two different pricing plans that new users are able to subscribe to, it's just that payment for these plans has to be made on a yearly basis. The Business Plan starts at $149 per month while the Enterprise plan goes for $199 per month.
Pros and Cons
Pros
Instapage gives you all the tools that you need to manage your online campaigns. These tools can be used for building and editing landing pages, creating online forms, and checking campaign results. There are over 200 hundred templates that you can access on this platform with tools to help you make changes to reflect your brand or products

You will be able to access support for working with team members and tools to send direct messages to each member

You can have your landing pages organized or grouped in a way to make it easy to work with

Instapage gives you the tools to capture the right leads, improve your conversion rate, and also send custom messages to them

You can build any kind of sales funnels and optimize them to ensure that your campaigns produce the kind of results that you want

You can access the right tools for building landing pages that display very well on small screen devices, which helps to increase the reach of your online campaigns.
Cons
There is no free plan with this tool as Instapage only allows users to select any of the paying plans

From our review, we find that Instapage is a great business tool that can lead to campaign successes; it's just that the pricing is very high.
Conclusion
One reason why it is important to get it right with your landing page is that it affects your conversion rate.
If you have a poorly designed landing page, you won't be able to make the most of your online campaigns. That's because your landing page isn't optimized to capture the leads that your business needs.
Instapage is a business tool that is very useful for building landing pages that will give you the best results in your campaigns. This review reveals all the details that you need to know before opting for this stunning land page builder.
Would you love to learn how to build a captivating landing page for your WordPress site? Complete your online marketing training and get rolling.