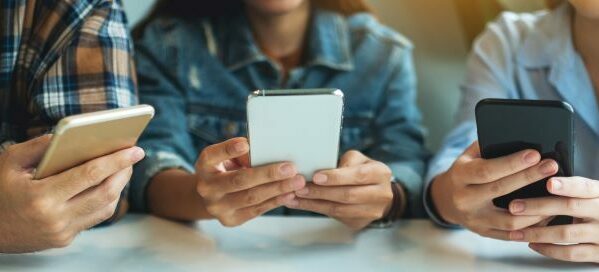 The growth in the number of mobile devices connecting to the internet has led to a shift in online dynamics, from web to mobile internet.
Any business that wants to remain relevant in the online space has got to have its own mobile app. Back in the days, it was a luxury, but today having a mobile app is a best practice for businesses, especially those with a strong online presence.
If you're thinking about the cost of creating your own mobile app, then you need to read through this review. It profiles a novel product that is designed to help you build your own mobile apps, without writing a single line of code.
The name of the product is AppsBuilder Pro and this review offers you in-depth insights on its features, benefits, pros, cons, and pricing.
Overview
AppsBuilder Pro is a great business tool that enables you to create progressive web apps without the need for coding skills. In other words, it's a progressive web app maker that hands you a working mobile app without the hassles of making it.
AppsBuilder Pro gives you all the tools you require for making interactive apps to run on Android, iOS, and even Chrome browser.
This product is the brainchild of Ankit Mehta et al, a man who is quite active in the IM (Instant Messaging) SEO space. Ankit is well known for its sale of products such as Video Suite Pro, Authority Suite, and FreshMails.
It's time to take off the hood, so we can have a better look at the features of AppsBuilder Pro.
Main Features
1 – Auto Updates
This is one of the features that you will find in most progressive web apps (PWA). The auto-update feature makes it very easy for PWA apps to perform the needed updates.
The great thing is that you are not required to carry out any actions as the app updates are done automatically. Each time you publish a new page or post on your site, your app is updated automatically to reflect the new changes you just made on your site.
In reality, this means that you'll always have an app that is up to date with the latest posts.
2 – Native App Look and Feel
AppsBuilder Pro can take just about any website and create a beautiful-looking mobile app from the website.
After creating (or converting the site) a mobile app from a site, will the app still behave like other mobile apps?
The answer is a resounding YES, and there are good reasons for responding with such an answer. The mobile app that is created for you certainly comes with app-like features and the convenience that mobile apps are known for.
Your mobile app is enhanced for mobile usage, plus it offers the same user experience that is native to mobile apps.
Progressive web apps are packed with a lot of functions that enable them to deliver this native, app-like experience to mobile users. These functions include Looks, native app-like UI, UX, and push notifications.
3 – Consume Less Data
Unlike native apps that consume much data when in use, PWAs consume much less data. This makes it possible for PWA users to incur just a fraction of the cost that native app users are paying.
For instance, the same operations that will cause a native app to consume 20 MB of data would lead to PWAs consuming just 1 MB of data. Simply switching your company's app from native to PWA can lead to so much cost savings in data consumption.
The difference might not mean much if your app doesn't consume so much data, but heavy data users would appreciate the difference.
Also, PWAs do not require much storage on a mobile device in order to run smoothly. This feature offers benefits to the app owner in terms of data saving and better user experience for mobile users in terms of lower storage requirements.
4 – QR Code
The QR Code feature makes it very easy to redirect mobile phone users to where they could download your app.
PWA enables you to generate QR code for your app which could be shared on different platforms including social media. All users have to do is scan the QR code with their mobile phones and they will be sent to a page where they can download and install your app.
5 – Secure Requests
As the app owner, the security of your users' data and private information should be uppermost in your mind. You have to ensure that all data sent through your mobile app is encrypted in order to prevent unauthorized persons from stealing vital information.
It is common knowledge that data sent through HTTP request isn't secure as hackers may be listening from the other end. That's the reason site owners have been encouraged to move all the contents of their sites to HTTPS in order to secure communication.
Secure requests also work very fine with PWAs which is why your mobile app users are able to send sensitive data without any security threats.
6 – Search Engine Optimization
Progressive Web Apps offer great SEO benefits to your mobile app in particular and your business in general.
They are designed to load very fast (under 2 seconds), which is a major ranking factor used by search engines. Since fast load speed is effective for keeping people longer on your platform, you'll experience lower bounce rates.
With the use of push notifications, you will be able to bring back those who have visited your site in the past. All these improvements will earn you faster indexing by search engines, and reward your visitors with a great user experience.
7 – WordPress Plugin
WordPress users will find it very easy to create their own mobile app using the AppsBuilder Pro WordPress plugin.
All that is needed is to download, install, and activate the plugin, and in 3 simple steps, your WordPress site is converted into a mobile app. As always, you do not need to fiddle with any of your site's code before you create a mobile app version of your site.
How it Works
You must have found out from this review that Apps Builder Pro is pretty easy to work with. And that includes anyone, no matter their skill level or experience with using WordPress sites.
This is where you find out its workings and how to get started using the AppsBuilder Pro for creating your mobile app. By following these steps, you'll be able to wrap your hands around the tool, even if you're a first-time user.
Step One – You'll have to first purchase the AppsBuilder Pro from the website of the makers. Details on the different pricing plans of Apps Builder Pro can be found at the bottom of this review.
You will receive an account detail from the AppsBuilder Pro website which will be used to log in.
Step Two – Login to your dashboard to discover different tools and functions that you can use.
Step Three – To start with the creation of your app, from the AppsBuilder Pro dashboard click on "Create App".
Next, you'll be prompted to provide the URL of the site that you want to convert into a mobile app. After you have provided the URL, you can now proceed by clicking the "Get Started" button.
You'll also be prompted to provide vital information about your apps such as the name of the app, description, and an image for your app.
Step Four – This is where you make little adjustments such as switching on and off GDPR, Facebook Pixel, and Google Tag Manager.
Step Five – You've completed the required steps and your mobile app is set to go live.
Now your app is ready to be scanned using the QR code or downloaded from the download link you created.
Benefits
So we've covered Apps Builder Pro in many details and this is where I get to share some interesting info about the tool.
AppsBuilder Pro empowers you with the right tools for creating a fast and reliable mobile app from your website
After creating your mobile app, you can provide users with different options for accessing the app. They can download your app directly from your website using a QR code, they can browse it offline, and also access from different app stores. However, your app can be shared without having to subject it to the different rules that app developers are subjected to
As you may have found out from the section titled "How it Works", it takes a few clicks to have your mobile app up and running. You do not need to have any technical skills or experience before being able to create your own mobile app
You can access a push notification feature for driving your ad campaigns and boosting your online sales and profit
Users of your mobile app will be able to enjoy a similar user experience just like the native apps. They will be able to access your app through their phone browsers but enjoy the same experience that a native app would give
PWAs are powered by users' phone browsers and as such, they are not limited to a particular device.
Pricing
Apps Builder Pro (front end) can be purchased for a fixed price of $47, which is reasonable if you consider the features it packs.
If you would like to extend the features of your AppsBuilder Pro, you can check out some of the upsells featured below.
I – OTO 1 – AppsBuilder Pro – pricing for the Pro version starts at $47 for Commercial license while it sells for $97 for Agency.
This license allows you to create Splash Screens, Facebook Instant Articles, AMP Stories, and Push Notification Scheduling. Other features in this package include Welcome offer, Shopify PWA Integration, Shake to refresh, social share API, and many others.
II – OTO 2 – AppsBuilder Pro Consultant Tool Kit, starting at $97. The plan includes a mobile site builder, consultant website, push notification manager, and top quality designs.
Others are 10+ pre built mobile sites in popular niches and commercial licenses.
III – OTO 3 – AppsBuilder Pro Reseller Plan starting at $197 for 250 licenses and $287 for 500 licenses.
Each of your clients will be given access to the Progressive Apps Builder features
You'll be able to create accounts for your clients with a single click from your dashboard
You have the option of accepting payments via PayPal or any other payment method that you want.
IV – OTO 4 – White Label Plugin license starting at $47, which includes PowerPoint presentation, video commercial I 10 niches, and DFY Email Swipe Campaigns. Others are lead generation pages in 10+ niches, flyers, logos, mockups, and many others.
Pros and Cons
Pros
Offers an easy way for you to convert your website into a progressive web app without the need for writing codes

Opportunity to earn some extra cash through the reseller plan offered to bloggers and marketers

Offers you features that deliver higher CTR (click-through rate), increased conversion, and improved SEO.
Cons
Apps Builder Pro seems a little bit pricey for those who have budget constraints.
Conclusion
As a business owner, manager, marketer, or blogger, it's a great advantage to have your own Progressive Web App set up. It's a great way to offer a rich browsing experience to people visiting your site from mobile devices.
AppsBuilder Pro is the ideal tool to help you create your own mobile app in simple steps. Also, you do not need to have any coding skills or technical experience before you can use the AppsBuilder Pro.
This AppsBuilder Pro review highlights the main features of the product, including the benefits, pricing, and other details.
If you do not currently have a mobile app for your site, you can give AppsBuilder a try. The progressive web apps tool also comes with different pricing plans to suit your business needs and budget.
Would you want to learn further how you can create a web page and make it mobile-responsive? Do not hesitate to give Wealthy Affiliate a try by checking out my honest review of this platform.