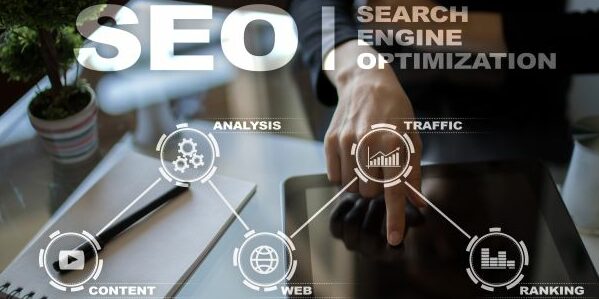 Searching for an alternative SEO tool for popular solutions in the market? Then you just might consider Serpstat a good fit for your site SEO needs. This review offers you an in-depth analysis of Serpstat plus its features, pros, cons, and pricing plans.
About Serpstat
Serpstat is an affordable all-in-one SEO solution that includes tools for website analysis, keyword research, and backlink analysis. It's a great alternative to such tools as Moz and Ahrefs for those who want access to similar features.
In fact, if you had used any of these tools, you would find it easier to use Serpstat because of their similar interfaces.
Serpstat might not be the best when it comes to SEO tools to use for your site; however, it does offer you enough features to work with. Let's take a peek into some of the main features you should expect from using Serpstat.
Serpstat Features
1 – Website Analysis
The Serpstat website analysis features two different SEO tools which are Domain Analysis and URL Analysis.
I. Domain Analysis
This Serpstat feature enables users to obtain all the details about their domain. You will be able to find details such as organic keywords that your website or competitor's website is ranking for and search engine traffic keyword position distribution.
Domain Analysis would also allow you to obtain a clear view of the performance of a website on the search engine. By entering the URL of the particular domain, you will be able to obtain such results as:
a. Visibility Score – This is a score that gives you a picture of the domain performance on search engines. The higher the visibility score, the more likely the website is able to attract more visitors.
b. Search Engine Traffic – This feature is designed to show you the total number of monthly visitors to your website or blog. However, the figures you will find here are not always accurate.
c. Organic Keywords – This is where you will find the number of keywords your site is ranking for in Google's top 100.
Also, the Domain Analysis shows you the positions of the keywords that your website is ranking for. You will be able to obtain detailed PPC research and also SEO research stats about your site under the Domain Analysis tool.
Do you know that you could compare multiple domains all at once? There is a batch analysis feature that enables you to compare up to 200 domains based on defined parameters.
You get to decide which metrics and search engines to use for the analysis. Finally, Serpstat offers you infographics that shows detailed stats about your site in form of graphs.
You are offered the option of saving your website details as an image.
II. URL Analysis
The major difference between URL Analysis and Domain Analysis is that the former is focused on a particular URL. This is a useful tool for analyzing specific URLs that belong to your competitors.
You will be able to obtain accurate details of all that a specific URL is ranking for. Such details are the organic keywords that a website is ranking for, how the keywords are ranking on Google, and the competitors of the URL.
URL Analysis also offers a Missing Keyword feature that shows you the keywords your competitors rank for in the top 10. This is helpful for finding out what particular keywords competitors aren't ranking for.
The Website Analysis feature offers in-depth details of your site's traffic and specific keyword it is ranking for. This tool also enables you to find out how your competitors are performing in terms of keyword ranking.
2 – Serpstat Keyword Research Tool
This is a very useful keyword research tool though it isn't the best in the market. However, you will be able to meet your basic needs for a keyword research tool.
You will be able to discover such metrics as search volume, keyword difficulty, and the CPC for any keyword you enter.
You may notice that the results for keyword difficulty may not be very accurate. Though the results will give you ideas on what keywords to rank for and how difficult they are, the Serpstat Keyword Research tool will provide you with results for the organic and PPC keywords.
You will also find the pages that are currently ranking for the keyword including the total number of backlinks and referring domains.
Other details that you will be able to find out are competing domains which are displayed on competitors' graph and more info on top ranking pages.
By using the keyword research tool, you will be able to list all interrogative search suggestions for any keyword. The Serpstat Search Questions is the feature that enables you to find those questions.
The main objective of content marketing is to provide content that offers solutions to questions that your audience is asking. The Search Questions tool is just what you need to discover those questions that you can build your content around.
It's a great tool that offers you so many ideas for LSI keywords and opportunities to rank for Featured Snippets.
Get 30 Free Keyword Searches Now
3 – Serpstat Backlinks Analysis Tool
This is a Serpstat tool that helps you discover the backlink profile of your website or that of your competitors. The details you will be able to find out include the total number of backlinks, referring domains, dofollow as well as nofollow links, and link types.
The tool displays graphs that show you referring pages within a 120 day period. Similar graphs for new and lost backlinks and referring domains can also be found.
An in-depth analysis using this tool will enable you to filter the backlinks by time. This filter works for both new backlinks and lost backlinks.
Using the backlinks analysis tool, you will discover the anchor texts for each backlink and the top pages including the number of backlinks for each.
Armed with the details that the backlinks tool offers, you will be able to design a better strategy for building your backlinks profile.
4 – Serpstat Rank Tracker
A rank tracker is a useful tool for tracking positions of any pages that you choose to. However, you are required to create a project before you can start using the tool. To do this, you will need to enter your project name, the domain, and other needed details.
After that, select the particular search engine including the region. You can actually include multiple regions if you so wish.
The next thing for you to do is enter the keyword you want to track. You have the option of adding up to 100 keywords or even importing the keywords. The rank tracker tool also lets you select tags and assign URLs to different keywords.
The next step to take is the selection of a schedule for the tracking process. There are different options that you can choose from including daily, every 3, or 7 days.
You could also invite different users to your rank tracking project if you've got a team or virtual assistant working with you.
You will be able to view your project and see the positions once your project is created. Another important detail you will find is how competitors are sharing the traffic with you.
5 – Website Audits
Keeping tabs of your site's health is a very important practice that you need to undertake regularly. Serpstat offers its site audit tool for you to use for finding out your site's health score, any mistakes made, and tips for correcting them.
You can find out all details about your on-page elements and their performance using the site audit tool. This tool provides an intuitive interface for finding site errors and what is needed to have them fixed.
After the audit, you will receive an overall score which indicates the number of errors and problems found on your site. The errors and problems found will be shown to you in the order of their priority.
You can see crucial site errors such as missing Meta tags and HTTPs status codes. Other technical aspects of the site that will be checked are loading speed, meta tags, redirects, etc.
6 – Serpstat Domain Comparisons
It's a visual tool that aids you in getting full details on content size, reach, and how the domains fare in comparison to the market.
It's a great tool you can use for gathering insights to be used against your competitors, especially if you have someone that you are competing with for a particular keyword.
You could also access the Serpstat tree view that displays the specific pages you have close to the ranking.
7 – Serpstat Tree View
It's a keyword tool that proves very useful for those who have new websites especially those who do not know their Meta tags. It also offers help if you want to improve your chances of ranking higher for long-tail keywords that offer answers to specific questions.
8 – Serpstat Support
The Serpstat support offers access to a huge knowledge center that runs on the intercom. Also, there's chat support for real-time interaction with the Serpstat team. The response time on chat is pretty impressive making it possible to get the needed help within a short period of time.
Serpstat Pricing Plans
When it comes to pricing plans, Serpstat stands tall as it offers users with better prices than what Moz or Ahrefs offer. Users will be able to access two different pricing plans on Serpstat – Personal and Business Plans.
Also, each of the above-mentioned plans comes with different sub-plans to suit different needs and preferences of Serpstat users. There are 4 different plans that you can access on Serpstat Personal Plan, and they are Plan A, Plan B, Plan C, and Plan D.
The prices for these packages under the Personal Plan range from $15.2/month to $239.20/month when payment is made yearly.
Pricing for the Serpstat Business Plan ranges from $499 per month to $2500 per month. This particular pricing plan is suitable for marketing agencies or businesses that have dealings with multiple clients.
Under the Serpstat Personal Plan, Plan A is the most basic while Plan B offers users with 4,000 daily queries. New users can also sign up for free and test out the platform, though this comes with limited features.
Pros and Cons of Serpstat
Pros
Serpstat offers an all-in-one SEO tool for marketers, entrepreneurs, business owners, and managers for boosting their search ranking. With this solution, you will gain access to tools like website, batch, URL, and backlinks analysis tools
Serpstat offers you the basic features you need for your SEO at a much cheaper rate than competitors. You will be able to access most of the features that Moz and Ahrefs offer at a reduced rate
Serpstat offers you lots of tools to use to research your competitors and find out which keywords they are ranking for. It can be a useful tool for users to better position your business or brand ahead of competitors
This SEO tool offers some unique features such as Keyword Cluster and Missing Keywords.
Cons
The keyword difficulty tool of Serpstat may not produce accurate results in comparison with the likes of Moz and Ahrefs
The Serpstat site audit takes much longer for a website that has a large number of pages.
Conclusion
No doubt, there are plenty of options when it comes to choosing a suitable SEO tool for your business. There are such tools as Moz, Ahrefs, SEMRush, and UberSuggest to choose from.
However, there's also Serpstat which has basic features that you will find in all of the above tools. Plus it is a cheaper option for performing keyword research, site audit, rank tracking, and backlinks analysis.
Serpstat includes other features such as batch and URL analysis, domain comparison, tree view, and competitors' analysis. It's also a great tool that will prove helpful for brands and agencies in maximizing their PPC returns on investment.
Serpstat may not have the full features that the bigger tools have, or it might not be efficient in performing some tasks. However, it is a cost-effective tool that you can use to boost your SEO efforts and website visibility.
Are you willing to access more powerful tools to perform keyword research, improve website SEO, and improve site health? Look no further; check out the Wealthy Affiliate site features and get rolling.