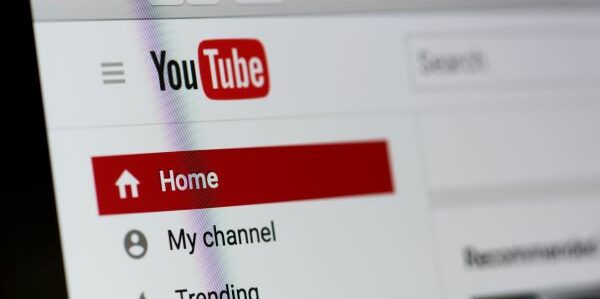 YouTube remains the number one video sharing platform, the second largest search engine, and the best platform to publish your videos.
Billions of video lovers throng YouTube every month in search of videos to entertain, educate, and excite themselves. That means as a video creator there are lots of opportunities to reach out to your target audience through YouTube.
However, there are millions of other vloggers, YouTubers, and video creators fighting for the YouTube goldmine – viewers' time.
So how do you develop a competitive advantage around your videos so that you're able to capture a high number of viewers?
Also, what are the right tools to use in order to ensure that subscribers to your YouTube channel are on the rise?
Well, this review will give you lots of details about one of the best performing tools to manage, optimize, and grow your YouTube channel.
The name of the tool is Tubebuddy and it comes packed with so many features to help you make the most of your YouTube efforts. Plus it contains lots of great features in its free version for managing your YouTube channel and improving your viewers' experience.
Do you think Tubebuddy is the right tool to help manage your video and YouTube channel?
You'll find that out for yourself after going through this objective research about the YouTube tool.
About Tubebuddy
Tubebuddy is a tool that is designed for video creators and it's useful for streamlining video uploads, live stream coordination, and video management.  It is the ideal tool to use for anyone who is serious about delivering high-quality content to their YouTube subscribers.
The fact is that Tubebuddy is packed with all the great features that you will need for managing your YouTube channel. It's a browser extension that can be used for free while accessing all the powerful features that it offers.
One of the main reasons you should use this tool is that it makes it easy to optimize your YouTube videos in order to earn you more traffic.
Optimizing Your YouTube Videos with Tubebuddy
Tubebuddy comes as a free browser extension that is available for Firefox, Chrome, and Safari browsers. There's also an iOS mobile that integrates nicely with your YouTube helping to make your channel management less demanding.
With the browser extension, users are able to streamline and monitor all their YouTube channels without any troubles.
It's a tool that offers a simple interface from which you easily optimize your YouTube channel. It offers you key analytics and titles that can be used to increase the visibility of your videos and YouTube channel.
Tubebuddy is the ideal tool for YouTube content creators who want to grow their channels and drive traffic to their brands. And if you need to target your videos at a specific audience, you'll find just the right tools on Tubebuddy.
Tubebuddy packs a lot of benefits and features to help you grow and monetize your YouTube channel. Let's highlight some of the main features that make Tubebuddy a reliable YouTube tool to use.
Main Features
To use Tubebuddy (free or paid), you've got to download the appropriate extension for your browser on https://www.tubebuddy.com.
The free version of Tubebuddy includes the following features for video creators:
1 – Navigate with Ease
You will find the navigator at the top right side of your YouTube page displayed as a black dropdown menu.
As a new user, you'll need to register your account on the Tubebuddy website in order to fully integrate the tool with your YouTube channel. During this process, you'll be required to include your YouTube channel in the portal.
After which you'll be signing into your YouTube channel from Tubebuddy to allow you access the dropdown menu.
One of the great benefits of using this tool is that you do not need any technical skills to access or use your audience insights.
From the navigation, you'll be able to access your YouTube dashboard, videos, playlists, comments, and also monitor real-time analytics. This single interface makes it very easy to manage every aspect of your YouTube channel including the tracking of ads efforts.
2 – Engage Your Audience
Tubebuddy offers you the right tools to help you engage your audience and manage all their comments. You should be able to filter all comments based on different categories such as:
Comments that you are yet to respond to

Comments from new subscribers to your YouTube channel

Comments that require follow-up from you
Through its mobile app, you'll be able to manage interactions with your subscribers in real-time. It's then left to you to decide how to prioritize and engage with your subscribers.
There's a feature that allows you to create canned responses to help save some time that would otherwise be spent in back and forth messaging. This can serve as your virtual assistance when you're unable to come to your device or when you're busy with other chores.
This YouTube channel management tool keeps you abreast of the latest info about your community.
3 – Be Efficient with Video Uploads and Playlists
If you have to upload multiple videos on your YouTube channel daily, then this feature will be a great benefit to you. It will enable you to save time and effort by aiding the upload of multiple videos at once.
You can also access integrated templates for creating descriptions for ease with publishing your videos.
The Tubebuddy app allows you to create template cards that you can easily upload while on the go. Other features include the ability to add videos to your playlist instantly during upload.
By pressing the "Add Card Templates", you'll be able to apply your templates to multiple video uploads.
Tubebuddy also enables you to update tags and descriptions one by one or in bulk for videos that already exist.
4 – Keyword Explorer
The Keyword Explorer feature is the ideal tool to help you improve your videos' visibility and position them in front of the right crowd. It's also a thoughtful tool that you can use to generate SEO-friendly ideas and keywords for your YouTube videos and playlists.
I would say that the Tubebuddy Keyword Explorer is the best feature for YouTube content creators who seek to reach a wider audience.
You can quickly discover trending topics on YouTube and Google through the use of this feature. The Keyword Explorer is also very helpful for building the number of your YouTube subscribers.
When typing into the search bar, you will discover keyword suggestions that you can use for your videos. Also, after typing into the search bar, you will be offered a list of analytics for the keyword search you just made.
However, the analytics are only displayed for the top three videos (three most frequent video searches). In order to see more, you'll have to upgrade from a free plan to a Tubebuddy Pro plan.
This feature helps you narrow down on any keyword in order to make your YouTube campaigns more effective.
5 – Analytics Tools
The Keyword Explorer also offers you tools to analyze your competitors using its Videolytics and Channelytics features.
By browsing search results on YouTube, you'll be able to see the sort of videos that appear for different keywords. Click on the Results tab in your Keyword Explorer tool to discover the currently available videos.
By clicking on the top videos, you'll be able to obtain stats for that video, helping you track the results of competitors. Further clicking through to their videos on the right-hand side will reveal the video metrics.
From this, you'll be able to find frequently-used tags that seem to be working for them. You can choose to use these tags for your own video productions in order to improve the success of your YouTube campaigns.
How YouTube Analytics Enables You to Understand & Measure Progress
Benefits of Using Tubebuddy
Let's talk about the benefits for a moment in order to help you understand the gains of using Tubebuddy to manage your YouTube channel.
I – It's a tool that lets you manage all that has to do with your YouTube channel from one place – inside your normal YouTube interface. That means you do not have to log in and log out from multiple apps or make use of a tool that is outside your YouTube account.
It is a browser extension with support for different browsers plus it has an iOS mobile app for those who need to work while on the go. The browser extension is so easy to install and start using for Firefox, Chrome, or Safari browsers.
II – The free version of Tubebuddy comes with so many useful features that many users settle for instead of going for the paid plan.
III – The Explorer feature is designed to help you rank higher by offering you tools to research and find the best tags to use –  It saves you a lot of time for your tag research and ensures that you are able to optimize your videos for a wider reach and larger viewership.
IV – You'll be able to publish your YouTube videos on Facebook and make them look like native Facebook videos – This will help gain the benefits that native Facebook videos enjoy such as autoplay.
V – Tubebuddy helps you optimize your video views through its A/B testing features that enable you to find out the best videos for your audience – The A/B testing allows you to test tags, descriptions, and video titles in order to find out what your viewers love the most.
VI – Get insights into the best time to publish your YouTube videos in order to get the highest video views and engagement – You will be able to schedule and publish your videos at the exact days and hours that will earn you the most views.
VII – Brands can use this YouTube channel management tool to monitor all their mentions on the platform – You will be notified by Tubebuddy the moment your channel gets a mention on YouTube.
Is It Worth It?
First of all, the free version packs so many features that will help you optimize your YouTube channel in order to produce better results.
Also, it helps you save a lot of time and effort in keeping your YouTube videos and playlists at par with best practices. So I would say that it is quite worth it since you're getting all these valuable tools for free.
However, limiting the Keyword Explorer viewing option to just 3 can be a major setback especially if you're doing extensive research.
Another limit is the fact that the tool only works on one YouTube channel at a time, so multiple channel owners need to get other accounts.
That said, if you want the full features of Tubebuddy, then you'll have to sign up for any of its premium plans.
Pricing
Users will be able to access any of the 3 pricing plans on Tubebuddy – Pro, Star, and Legend Plans.
I – Pro Plan – This plan starts at $9 per month and it gives you access to most of the productivity as well as video optimization tools. To enjoy features such as scheduling and complete bulk action, you'll have to opt for a higher plan.
II – Start Plan – This plan starts at $19 per month and it grants you access to bulk processing and video management. These features include scheduling bulk uploads and also tools for bulk publishing.
III – Legend Plan – This plan can be obtained for $49 per month and it gives you full access to all the Tubebuddy features. You'll be able to use such features as cross-channel SEO optimization, translation tools, and also run competitors analysis.
It is advisable to stick to the Pro and Start Plans if your subscriber base isn't so large and go for the Legend Plan when it is large enough.
Conclusion
Tubebuddy is one of the best-known tools that you can use to manage your YouTube channel and obtain stellar results. It offers you great tools that can help you optimize your YouTube videos and playlists, plus free options for users.
It's easy to install, easy to find your way around, makes it easy to discover video metrics, and super easy to analyze competitors.
You can start using this cool YouTube tool by simply going to the official website and signing up for an account.
Do you want to learn more about video marketing and how a video tool like Tubebuddy can help you achieve results? Check out my honest review of Wealthy Affiliate.