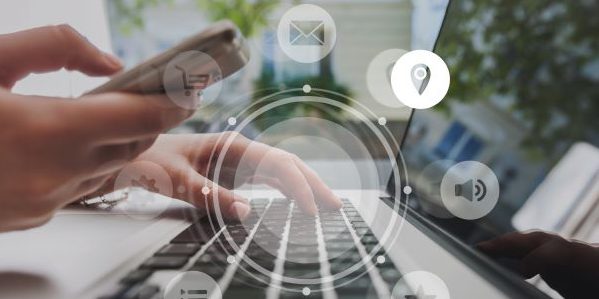 ActiveCampaign is a marketing automation tool that provides email services. When you automate your email workflow, you make your activities with your email listing much easier to handle.
You can easily use it to turn your leads into customers. It also makes it so easy to maintain your relationship with your customers. There are several tools with email automation like ConvertKit and GetResponse autoresponders.
When you use automated software, you can easily and conveniently relate with your customers and still have much time for yourself.
ActiveCampaign is an autoresponder with very interesting capabilities. Existing since 2003, it has really gained prominence in recent times. It is also affordable and can be seen as the right choice for smart marketers, small businesses, and bloggers.
ActiveCampaign is an email service provider that combines email market automation with customer relation platform (CRM). Even large companies can rely on it to get insights into customer trends and behavior through email campaigns.
You can use ActiveCampaign to send emails and create web forms for your clients. It has a visual automation editor that you can use to build email workflows. With ActiveCampaign, you can segment your contact lists using tags.
Segmenting helps you see highly targeted emails. This can guide you as you prepare your campaigns and even encourage your customers to respond positively to them. So, tags help you define and group the people on your list. Users can get a favorable visual experience from it just like Aweber and MailChimp.
Interesting Features of ActiveCampaign
1. It has a very flexible visual automation that you can set for activities like adding subscribers to a list and adding tags. You can send SMS, post to a web hook, and carry out advanced activities. It can be used to create any kind of automation that you can think of using the automation builder. You can also split test automation to make improvements to your automation workflow
2. The visual editor helps you create email campaigns and send them to all your customers at once. You can send a one-off announcement to your subscribers. The visual editor is visible on the dashboard and you can use it to create your choice of campaigns for any of your contact lists.
You can create standard one-time email campaigns, automated sequences, autoresponder series, and other different email types. It has an easy-to-use interface and you can use the editor to drag and drop the elements.
If you also wish, you can create professional-looking email campaigns from scratch. You may want your emails as plain texts or you may decide to create HTML designs or use the available templates.
It is possible to preview your email campaigns before sending them. You can use the software for link tracking or open tracking. When you run split end tests, you will be able to verify if you are sending the most optimized emails to your subscribers.
3. Sometimes you may build automation and desire to share it or you may wish to build an automation that someone already has. All you need to do is directly import the automation that you desire into your account or share your automation with others as the case may be.
In the dropdown menu on the automation page, you will see a unique URL that you can give to those that wish to import your automation into their account. You may even wish to monetize your automation.
4. When you personalize emails and send them to a segment of your audience, it has the potential of generating 6 times the transactional rates and increasing your revenue from email marketing by about 56%.
You can assign tags to your contacts based on their behavior, preferences, or engagement levels. Such tags can be within the lists or you can have separate lists for separate audience categories. You may wish to categorize your contacts based on their different actions, locations, contact details, or activities.
You can also categorize based on advanced parameters such as the page they were referred from or the opt-in box through which they signed up on your list. After you have categorized and tagged your contact lists, you can launch separate email campaigns and automation sequences for each of the categories.
5. You can use any of the ActiveCampaign plans to support your business needs. You may decide to compare the plans based on the functions that you are more likely to benefit from. You may also wish to consider their costs to know which is more affordable for you. ActiveCampaign gives you high capabilities for less cost.
6. ActiveCampaign allows you to apply automation for all of your subscriber's experience with your business from when they become part of your list to when you convert them into customers. Even after purchasing, you can create smart follow-ups that will make your customers appreciate purchasing from you.
You may wish to create your own custom sequences or use predefined sequences that align with your goals. You can create automation for sequences such as generating traffic, converting traffic into leads, engaging your customers, generating revenue, and follow-ups.
You may also set automation for when customers subscribe or unsubscribe, click a link in your email, or tag it. With the drag-and-drop automation map tool, you can create condition-based sequences using set conditions.
With automation, you can visualize and design the right campaign journey for your customer tags.
7. The ActiveCampaign affiliate program can fetch you a 30% lifetime recurring commission. This makes it quite different from other affiliate programs. You may wish to share automation with those who join the program using your affiliate link.
You can encourage your referrals to join the program through your link by showing them such value that they can also benefit from you. You can also bring in big businesses to join the referrals through their higher plans. This can help you earn very much in just a short time.
8. You can engage your website visitors through live chats and messages. When someone reaches your site, you can engage them in a chat, find out what they want, and ask them to leave their email address, so you can get back to them with more information.
Once they have shared their email, ActiveCampaign creates their profile and adds to your email list, and then it activates the right automation sequence that you have created for that category of visitors.
They will also be able to get push notifications from you. To enable conversations, just add a short snippet code to your site. This will make your chat begin to appear at the bottom of the webpage.
You may wish to make your chat window align with your site's design. Go to the chat configuration area in your ActiveCampaign dashboard to set it.
9. With the software, you can always resend your campaigns. It is possible that new subscribers would have missed your previously sent campaigns, especially campaigns that got you a lot of sales.
You may desire to send out the campaigns again to be able to reach out to the new subscribers. You can resend the campaign to only the new set of contacts that have not received it before. You can also use the software to send broadcast emails to those who did not open the previous ones. You only need to change the heading of the email and resend it.
What Makes ActiveCampaign Not So Great?
It is not ideal for affiliate marketing. It has a strict policy that does not support promotional emails that link directly to affiliate products. So you can't promote offers like ClickBank and WarriorPlus, but you can use a story-based approach for your emails and use bridge pages, YouTube videos, or blog posts to market such links
The software has so many features that it takes some time to learn and understand how to use all the different tools. Perhaps with the documented information, one can learn about them faster. The technicians can also help through the live chat
The ActiveCampaign interface is rather slow. The way you have to patiently wait for it to move from one section to another may get at you. Not many people can have the patience to work with it
Even though it has many email templates in the campaign builder, it will be good if more variations are made with a focus on specific industries.
ActiveCampaign Dashboard
ActiveCampaign has so many different widgets on the dashboard that you can move around and customize according to how you will like them to be. In the contacts, you will see a list of all your contacts.
You will also be able to see your active contacts which are the people who still subscribe to you and actually open your emails. It is a good thing that the paid subscriber limit charge does not include contacts that have unsubscribed.
You will also see contacts that show higher chances of purchasing your product. You may want to put in more effort on those ones to make a buying decision. You can also easily filter your contacts by their tags or by your list.
You can import or export your contacts to or from an external file like your social media account and also create a custom audience. ActiveCampaign supports other apps such as Zapier and Basecamp.
The software can also use other media sources to get you information about your contacts. If your site tracking is enabled, you will be able to follow any pages on your site visited by your contacts.
ActiveCampaign Reporting
On the reporting screen, you can see what is making progress and what is not with your email marketing. The overview report shows graphs of your daily open rates. In the summary statistics, you will see your open rate, click rate, bounces, and unsubscribed ones.
With the email clients, you can see which email clients are more popular and you can use the information there to strategize on better ways to get your emails to reach your clients and how to get the attention of your other contacts.
Creating Your Automation
Using automation allows you to create a workflow of actions that are triggered according to your set criteria. According to Hubspot, marketers who use automation increase their sales by about 10%.
ActiveCampaign helps you create automation in a simple manner. As you go about creating your automation, you will be asked how you want them triggered. You can choose it to be by clicking on a link in your email or when an event takes place like taking a free sample of your product or if a tag is added.
After adding a trigger, you will need to choose which action should be performed like sending an email or SMS or waiting for a certain number of days to take action. Like you will notice, building an automation workflow only has to do with clicking and adding new actions until you have completed your automation.
If you want to navigate nested automation, just follow the automation quick links. You can re-apply the automation across several lists. You may also wish to share your automation with other people.
Types of Automation That May Interest You
Creating a custom type of welcome

: You can make a custom welcome sequence that revolves around the lead magnet your contact subscribed for. You do not have to create a new list of each led magnet. You can allow each sequence to stand as its own automation and by using tags; contact will not enter the welcome sequence more than one time

Tagging products of interest

: You can tag specific product pages that your contacts visit. This will help you tag your segments and send them specific offers

List clean up

: Email marketing does not mean that you keep expanding your email lists but you also need the contacts on the lists to be active. ActiveCampaign automation can periodically check your subscribers and take note of those that open your sequences of emails and those that do not. It will still send some emails and those who still do not respond will be deleted from the list. This means that only responsive contacts will remain on your list

Ranking your best and worst leads

: The automation will give 5 points to those who open an email and 10 points to those that click on a link. After 30 days, you can check the lead scores. Those that score 50 and above will be tagged a VIP.
The least plan you will get is the lite plan that goes for $15 monthly. The higher the plans that you subscribe for, the more features you enjoy.
Conclusion
ActiveCampaign is a cool and automated tool for your marketing campaigns. With the site map, you can build your lists. You can integrate pop up services to know when subscribers are added to your list.
You can also use other tools to bring in your social media contacts. When you go for referrals, remember to share something that will encourage and add value to them. Before you make automation, plan and strategize on the best automation plans that will suit your marketing needs.
Do you need to set up a personal website and use that for your automation? Then, you need a site builder platform like Wealthy Affiliate where you'll be tailored to build a profit-ready website professionally. Check it out at Wealthy Affiliate now.